Posted: December 10, 2021
Young people have developed their own innovations, tools and training resources as part of the Early Action System Change Renfrewshire partnership funded by the National Lottery Community Fund. With a focus on tackling coercive control and ultimately improving mental health and wellbeing, young people co-produced a number of different resources.
Find Out What Our Young People Created
A welcome video and wellbeing resource booklet for young people coming to Kibble was created by young people already at Kibble. The pack intended to empower young people to access support, feel able to share their thoughts with adults, knowing that they won't get in trouble. Overall, the video and leaflet let young people know who to talk to and where to go to help combat any worries running through their mind. Reminding them, help is always on-hand.
Young people at Kibble knew they wanted to help their fellow young people feel more comfortable in asking for help. They were determined to introduce a new way of signposting others to the support available and offer reassurance that the adults surrounding them had the potential to be a listening ear.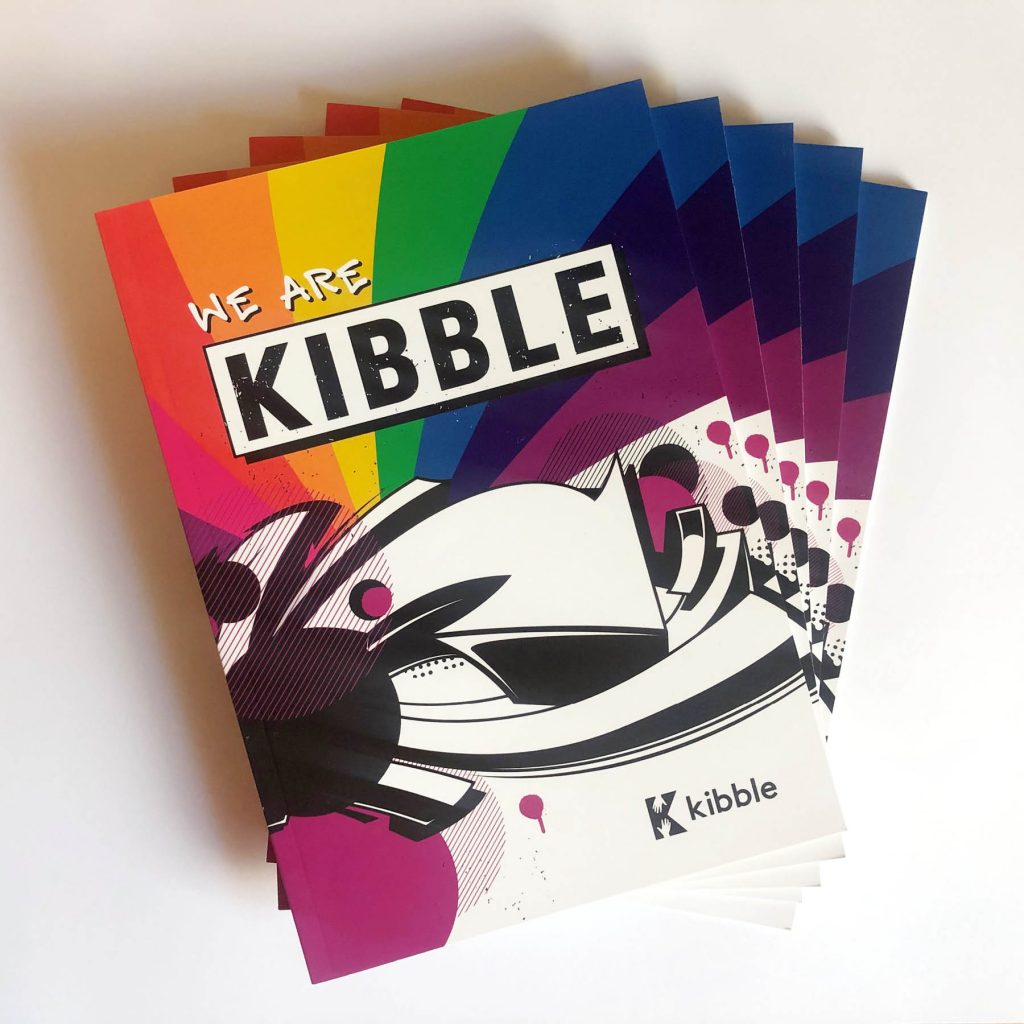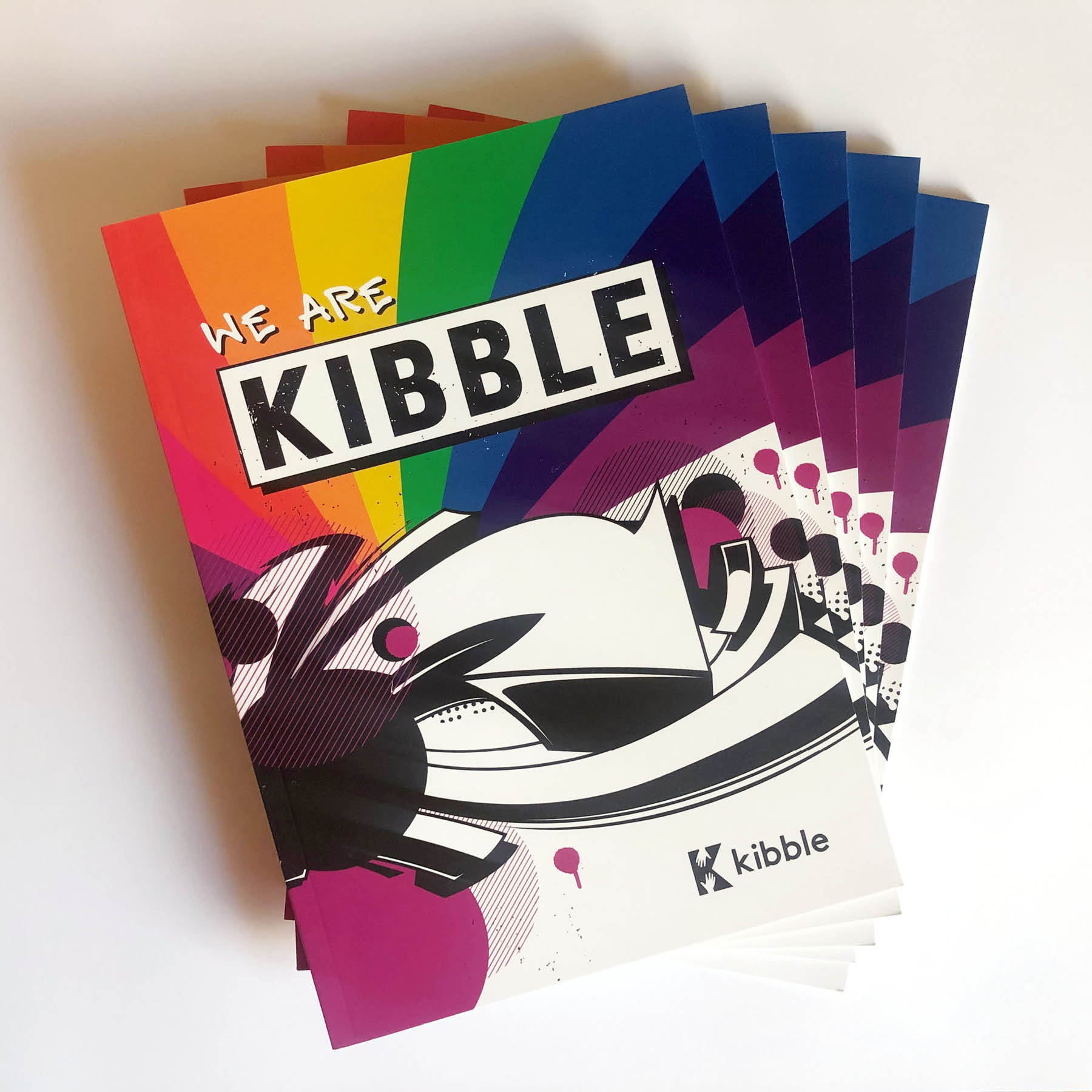 "Our video and booklet will be titled 'We Are Kibble' and have a graffiti style and theme. It will let young people know where to go to access support and have information about staff."

Young person
We are expecting the leaflet and video to be adapted for those out with Kibble to help direct more young people to the support available.
Watch The Video
"On behalf of our young people at Kibble, it has been an honour to work alongside so many significant organisations for this worthy cause.

"It's important that the views and experiences of those who have faced such hurdles are listened to and considered when drawing solutions for the issues being addressed, and the progress made by each element of the project is meaningful, it will go a long way to improving the lives of young people across Renfrewshire and beyond."

Jim Gillespie, Chief Executive Officer at Kibble
Find Out About the Exhibition
All resources produced by young activists from across Renfrewshire have been showcased through the Early System Change exhibition. The event, 'It's time for #ChangeUp' celebrated the work created by and for young people in Renfrewshire. Everyone at Kibble is determined to be part of making necessary change, putting the ideas and suggestions of young people first and foremost in the quest. Kibble feature on the Change Up website.
"Letting young people lead feels much more effective. It is going to be more welcomed and  make more of a difference."

Youth worker
The event was held from 8th December – 11th December, 10 am – 4 pm at YMCA Paisley.
Learn More About Early Action System Change
The initiative aims to identify and explore the root cause of inequality and use the findings to improve emotional wellbeing of young people by exploring the effects of coercive control in their relationships, while developing further ideas and solutions with their input.
Research and design charity, Dartington Service Design Lab are leading the Change Up event. Dr Catherine-Rose Stocks-Rankin, Scotland Director Designate of Dartington, said: "Working with a wide range of partners has allowed us to address the same issue from different perspectives. In this project we have put the perspective of young people and youth workers front and centre, and then worked across the third sector and public sector social work, education and health to share learning".
"By collaboratively working together, we've co-designed valuable resources that make real change. This is what it takes to make system change happen – everyone needs to be involved in taking action. And we must put the voice of people with living experience at the heart of what we do."

Dr Catherine-Rose Stocks-Rankin, Scotland Director Designate of Dartington
It's time for adults to change up. The Early Action Systems Change project has designed supports and resources that will change the lives of young people. I'm proud to be from Renfrewshire and I'm proud of the young people and the third sector that has done this."

John Trainer, Head of Child Care and Criminal Justice and Chief Social Work Officer at Renfrewshire Council