Availability: 3 places available
Kibble Safe Centre provides a safe, secure and supportive environment to help young people through a period of crisis.
Our Safe Centre supports young people aged 12 – 18, providing residential care, education and ongoing support. We aim to help highly vulnerable individuals to overcome past difficulties, open up future opportunities and positively re-engage with their communities.
Young People We Support
Young people come to the Safe Centre, either via a referral from the Children's Hearing System or a court order.
The young people that come to the Safe Centre, often have a history of trauma and/or neglect. Due to their experiences, the young people can display tendencies of self-harm, or harm to others. For this reason, we provide an intensive level of support and supervision to help keep them safe.
Upon admission to the Safe Centre, we begin planning a successful move from secure care, through gradual transitions, until the young person is ready to move on.
Therapeutic, Nurturing Environment
Young people stay in one of our three care houses, each accommodating up to six young people. The care houses provide a nurturing environment where young people have access to a range of support services including education, and physical and emotional support for their health and wellbeing.
We adopt a therapeutic, trauma-informed approach, ensuring young people have the right supports and interventions to help them manage complex behaviours and emotions.
Dedicated Care and Support
Our highly skilled staff team are a constant source of care and support to the young people. They are positive role models who always go the extra mile to be there for the young people. Not only do they provide support, they inspire and motivate the young people to find their purpose and get the best in life.
Each young person has a dedicated key worker who will support them from when they first arrive, until they are ready to move on.
Health and Wellbeing
We have the largest in-house Specialist Intervention Services (SIS) team across all secure care providers in Scotland. The team come from a range of professional backgrounds, which allows us to take a more comprehensive multi-disciplinary approach to helping every child in our care.
The Safe Centre also has a full-time (LAC) nurse who supports the young people and co-ordinates all healthcare visits and appointments. Each young person will receive a comprehensive health assessment within 72 hours of arrival.
Education
Our school delivers the outcomes of Curriculum for Excellence with a specific focus on entitlement, attainment, personalisation and choice. The curriculum is designed to promote breadth and depth of learning, life and work. Throughout the broad general education, we develop the knowledge, skills and experience required to sustain education, training or employment.
In the senior phase, or for those aged 15+, we offer the chance to combine valuable work experience with studying for academic and vocational qualifications. This is delivered through The Skills Academy, our collective of youth training and employment enterprises. Skills can be gained in the likes of catering with young people working on SVQ and City and Guilds qualifications in preparation for positive future destinations.
We foster an ethos of inclusion and high expectations for our young people with a focus on developing capability and resilience through stimulating experiences both in and out of the classroom. All teachers are registered with the General Teaching Council for Scotland and are highly trained in supporting vulnerable children and young adults. Class sizes are kept small with a maximum of four pupils per class.
Moving on from the Safe Centre
As soon as a young person arrives in the Safe Centre, we begin planning a successful exit from secure care through a gradual transition plan. The young person will only move when he/she is ready to do so. There are several destinations available to young people depending on their circumstances and level of need including:
Residential care
Supported accommodation
Foster Care
Adult Justice System
Own Tenancy
Home
"The quality of care and support provided by Kibble is to a high standard. All health needs are met. My young person has engaged and achieved in education and new opportunities are open to her with regards to her education".

Social Worker, Safe Centre Secure Accommodation Service, Inspection Report, August 2018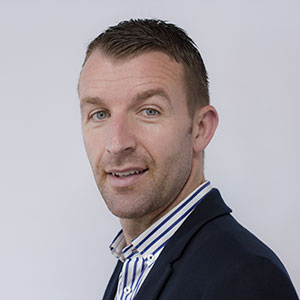 Interested in these services?
Contact us to discuss residential care placements.
Get in touch