Our early years services provide a range of supports for children aged five+ with experience of trauma. This spans residential care at Arran Villa in Largs and Forest View Residential Houses, as well as education at Forest View Primary School in Lochwinnoch. To support the children's social and emotional wellbeing, all our services are embedded in therapeutic, trauma-informed principles.
Our children's residential care houses are warm and welcoming, and filled with lots of love. Based in Largs and Lochwinnoch, our houses are in the heart of friendly communities where the children are encouraged to take part in a range of clubs, groups and activities to meet new friends and enjoy all that the community has to offer. Some of the children also attend school within their local area. For the children, our residential care houses are more than a place to live, it is where they experience stability and feel joy and love. Their achievements from small to great are celebrated as we provide constant care and support.
Therapeutic, Trauma-Informed Support
Our early years intervention services follow a structured process that has been developed in line with the Specialist Intervention Services team at Kibble, our therapeutic, trauma-informed care model and our extensive research into child attachment, development and trauma.
Each child is assessed individually to gain a full understanding of their personal needs. At Kibble, all young people and their families receive support specific to their circumstances using the right support at the right time. We continue to evaluate and develop our service in accordance with best practice.
The following therapeutic supports are some of the methods in place within our early years intervention services to help children succeed and thrive –
Each child has access to weekly sessions with a registered therapist
Meet the needs of the child by working collaboratively with all those supporting the child, ensuring a consistent approach is followed by all across care, education and therapeutic services
Psychological assessment that integrates the views of all involved in supporting the child and identify agreed therapeutic goals
Monthly therapeutic meetings led by a psychologist
Ongoing evaluation on the child's progress and how the child's residential care house is meeting their needs
Support to children and their families and careers through Systemic family work, incorporating everyone who is important in the family.
Our Children's Residential Care Houses
Arran Villa
Based in the idyllic coastal town of Largs, nearby the seaside and plenty of play parks, this large house is home for up to five children between the ages of five and 12.
Arran Villa opened in 2015 and has since provided an exceptional early intervention residential service.

Forest View House
Forest View Residential Houses provide nurturing accommodation for children aged between five and twelve. Our two individual houses, Ness and Tay, provide beautiful four and five-bedroom accommodation for children with experience of trauma.

Now accepting referrals.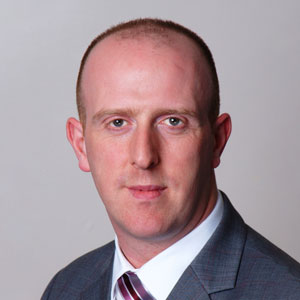 Interested in these services?
Contact us to discuss residential care placements.
Get in touch