Posted: March 28, 2023
It's important to celebrate happy milestones and 25 years' service is a great achievement, which Kate, Jeanettie, Trish and Sue have all recently celebrated at Kibble. Thank you to them for sharing their inspirational stories. Read about their career building experience – they may inspire you to join Kibble and start a rewarding career too.
Meet Kate
Kate exemplifies the monumental impact a role in corporate services can have in an organisation that focuses on creating connections, forming friendships and cultivating a sense of belonging. Kate cheerily greets everyone at Kibble and brings a presence everyone enjoys being around.
When reaching 25 years' service, beloved Domestic Assistant, Kate was celebrated by all with young people gifting her handwritten notes and thoughtful gifts.
"I heard about Kibble through a friend and was delighted to successfully be offered a role that could offer me a work-life balance as I raised my own children.
"Since I started, Kibble has become much bigger and it has been great to see us being able to help more and more young people.
"I take each day as it comes. To me, Kibble is one of the best places to work."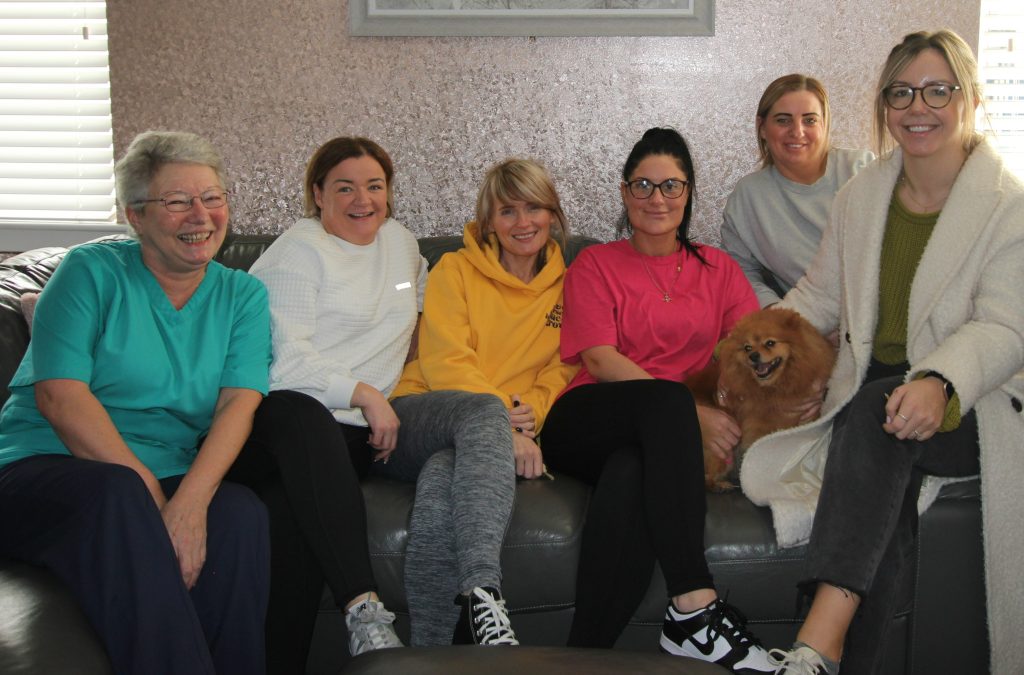 Meet Jeanettie
Our Head of Finance, Jeanettie originally joined the organisation as a Finance Assistant. Kibble's support paired with Jeanettie's tenacity to develop and contribute to the organisation's ambition to grow and help more young people led her to gain further Accounting qualifications and become a chartered certified accountant (Associations of Chartered Certified), all funded by Kibble.
Jeanettie shared, "When I first started at Kibble there were 200 employees and seven residential houses, now we have over 700 members of staff and support more than 150 young people."
Throughout her career, Jeanettie has wholeheartedly joined in with the world around her, stepping out from the desk-based role in an effort to be a friendly, familiar face to all across Kibble. From joining an adventurous trip to Mull with young people, experiencing fishing, kayaking and playing rounders on an white sandy beach in Iona to performing on stage for a Kibble talent show and always showing up to events and pantomimes organised by young people. On Christmas morning Jeanettie is known to gift sweets, biscuits and chocolates to houses across Kibble.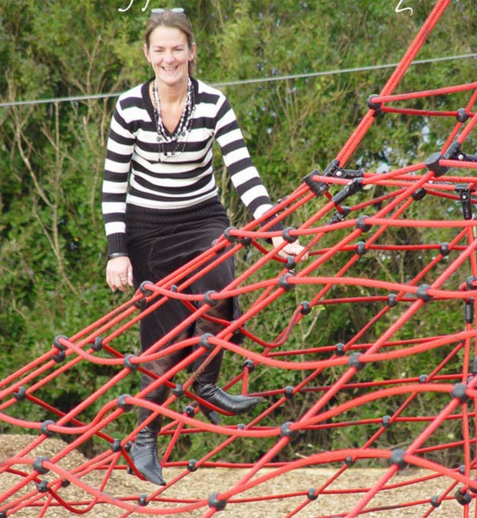 "Everyone, every day and every year is different at Kibble. However, the priority remains the same – to build genuine connections and empower young people.
"I am an avid, long-standing ice hockey fan and over the years I have bonded with young people who share the same hobby. Throughout the season, I regularly catch-up with young people who were once part of Kibble and have since moved on but continue to follow the local ice hockey team."
Jeanettie has played a key role in the growth of Kibble and been involved in huge project developments.
"Working at Kibble we are able to observe tangible benefits, seeing young people grow up and accomplish greatness – the progress can be them developing in confidence to say hello when meeting new people, or to achieving a job they enjoy.
"Kibble's growth and expansion has been driven forward by our commitment to young people. It is our responsibility within the finance team to spend wisely for young people to get what they need and more. Everything we do is for young people."
Meet Trish
Learning and Development Advisor, Trish began her Kibble career as a social work student from Cardonald college. For over 13 years, Trish provided care, love and support to young people before excelling in a role mentoring and training others with the ambition to make a difference to the lives of young people. As well as the corporate services role, Trish chooses to spend additional time with young people.
"I feel I haven't worked a day in my life because I have done what I love – spending time with young people, building relationships and caring for them.
"I have given my all to being the best influence possible, sharing my Equestrian lifestyle with those interested and taking young people to Pony Club. I also join in with any experiences young people want to try and I am known for my acting skills within school shows."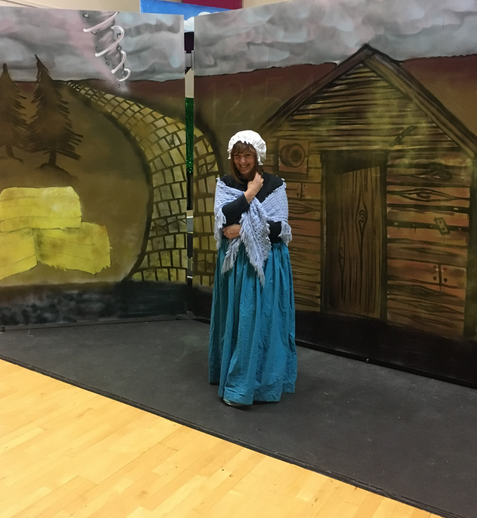 Trish was helping young people with their drama production when a guest drama instructor from the local college encouraged her to audition for the drama group ran by The Apollo Players Glasgow Musical and Theatrical Production Company. Trish successfully landed a role performing in the Kings Theatre where young people and staff all proudly watched her perform, gifting her flowers.
"Kibble is part of my identity and I would describe Kibble as family to me.
"To work at Kibble is massively rewarding with plenty of good times and laughs to be had".
Meet Sue
Meet Sue, Kibble's longest serving staff member with almost 37 tears' service. First in her family to go to university, Sue began as a student on placement from a Postgraduate Diploma in Social Work and was inspired to build a career with residential child care.
"I found at Kibble there was time to develop relationships with young people and make changes. I also enjoyed being part of a close-knit staff team and the camaraderie between us all."
Sue has experienced Kibble evolving to continually meet the complex needs of children and young people.
"When I first started at Kibble, the focus was primarily education and led by a Headmaster. Over time, Kibble has adapted, recruited based on qualifications and placed great emphasis on training. Kibble is becoming increasingly trauma-informed with over 20 in-house psychologists forming the valuable Specialist Intervention Services (SIS) team."
The fondest memories of Kibble for Sue include spending time with young people and colleagues she has had the privilege to meet over the years.
"I will always remember the first young person I cared for. There has been brilliant times to reflect upon – going on trips, exploring the West Coast and telling ghost stories while camping.
When an influential manager I had, decided to retire, he surprised me by thanking me in his speech. He expressed how grateful he was of my patience and input."
Sue's role is now within Learning and Development, helping with Kibble's training programme and supporting those with life experience to become qualified Child and Youth Care Workers. It is a valuable task, which brings Sue joy.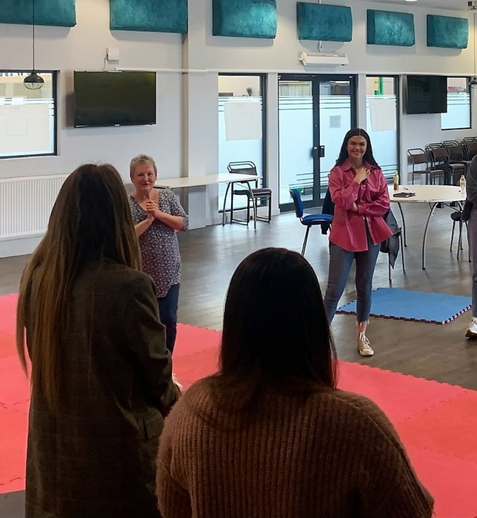 "To see people who have the personality and drive to start a career in youth care and take on the HNC qualification is extremely rewarding. They may initially be nervous about the academic commitment but to encourage and support them to reach the milestone of qualifying is an incredible feat to be part of."
Sue is one of the forces striving to make the world a better place for children to grow up in.
Begin a Rewarding Career
Join Kate, Jeanettie, Trish and Sue and help give young people a chance at life.