Posted: January 30, 2023
The new year began with our celebratory staff event, 'We Are Kibble'. Across Kibble staff were invited to join together, in person, to reflect on recent accomplishments before looking forward to the future with a drive to continue giving young people a chance at life.
Colleagues from various areas of the organisation came together from care, education and support services. Throughout the week, David Nairn, Chair of the Board attended along with Board Members and Trustees, Mary Hackett and Brendan Harris.
The event created an opportunity for open discussion and by taking the time to reflect on progress to date and agree future priorities, we were reminded of our shared mission and felt inspired to continue working alongside one another to 'Transform Lives, Families and Communities'.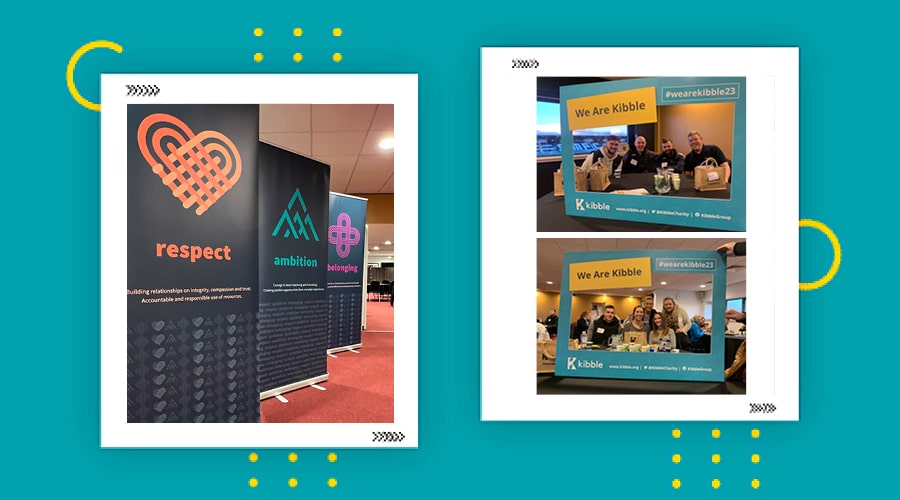 Jim Gillespie, Chief Executive, delivered an interactive session, encouraging questions throughout.
The session began with Jim sharing his pride in how Kibble remained fully operational through a global pandemic, and he reflected on the growth the organisation experienced during this time period, opening new services and improving existing operations. He credited the entire staff team for the great feat. Jim expressed sincere gratitude, thanking each person for keeping young people and colleagues safe, and for continuing to demonstrate love, care and respect to all.
Jim continued to discuss the strategic direction of Kibble, which places great emphasis on succession planning. As Kibble evolves in line with the changing needs of young people, our staff team must have the skills, confidence and resources to open pioneering services that provide the right support, at the right time. The learning and development infrastructure offers staff the chance to gain new qualifications in addition to accessing mandatory training courses. Over 60 members of staff are currently enrolled in further education including Masters level qualifications. Opportunities for staff to advance in their career internally has also been established. For example, the implementation of Senior Practitioner roles. Additionally, there has been significant investment into increased recruitment with 65 more care staff employed compared to the previous year. As a result, we have a reliable, competent and driven workforce.
The ambitious nature of both Kibble and each individual staff member leads by example as we understand the importance of motivating young people to look ahead and build a positive future for themselves. Jim gave further insight into Kibble's young workforce development expansion, which saw Kibble partner with Scottish Premiership football team, St Mirren, in order create new training and employment possibilities. Young people can gain valuable work experience front of house, hospitality for events and conferences, facilities management, and grounds maintenance. Working at St Mirren, young people learn in a live business environment and find a sense of purpose in establishing a career they enjoy.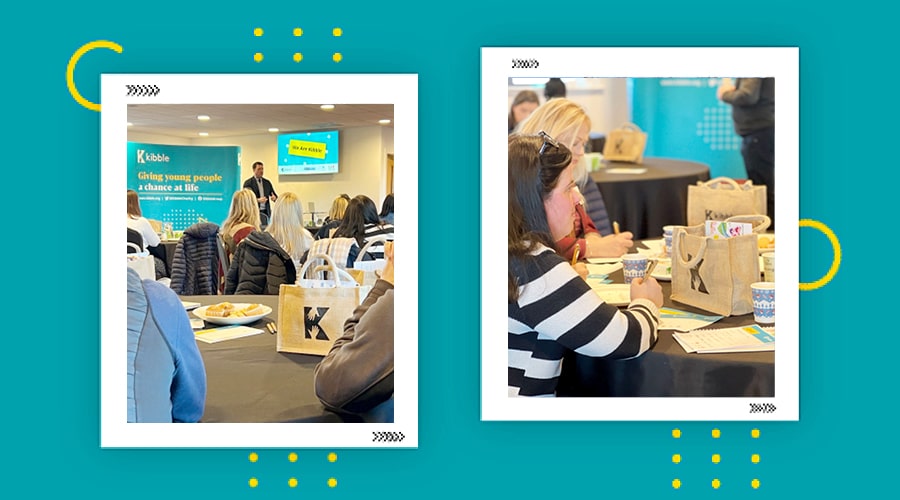 Already, students from Kibble's Skill Academy have gained qualifications, work experience and career opportunities through the club by renovating the hospitality entrance, working in the St Mirren shop, becoming ball attendants and more. The club's catering, hospitality and events facilities have infinite potential to provide career opportunities to young people with food from the 'We Are Kibble' event being prepared by a young person, alongside talented Kibble Cook, Julie Hamill.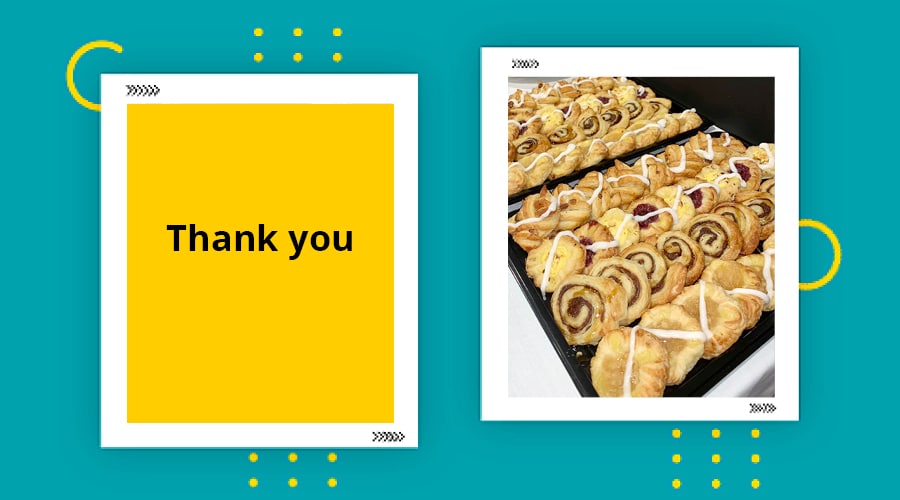 Overall, the event was an outstanding success with many greatly appreciative of the Kibble wide event. Staff were given the opportunity to shine a light on fellow team members who had gone above and beyond in their role; take part in fun, team-bonding activities and get to know one another, gaining an understanding of other roles and areas of the organisation. For the quiz, team names ranged from the Estates team calling themselves 'To you, to me' and those from Domestics naming their team 'The Steamy'. Other humorous names included 'Cheeky Monkeys' and 'Gorbals Cross University'.
It was an excellent experience to bring staff together, reconnect and feel a sense of belonging, united in our shared purpose to make a difference to the lives of young people. Kibble shows no signs of slowing down and we are ready for the year ahead.
Hear from Kibble's Staff Team
"Fantastic to see the CEO and Senior Leadership Team seeking questions and feedback from staff. Interesting to know the direction of Kibble and how appreciated staff are." Kibble staff member
"The event had a nice, relaxed atmosphere and it was good to hear from the CEO."

Kibble staff member
"It was a good opportunity to get a variety of services together and reflect on the past few years. I would like this to happen more regularly." Kibble staff member
Photos from 'We Are Kibble'