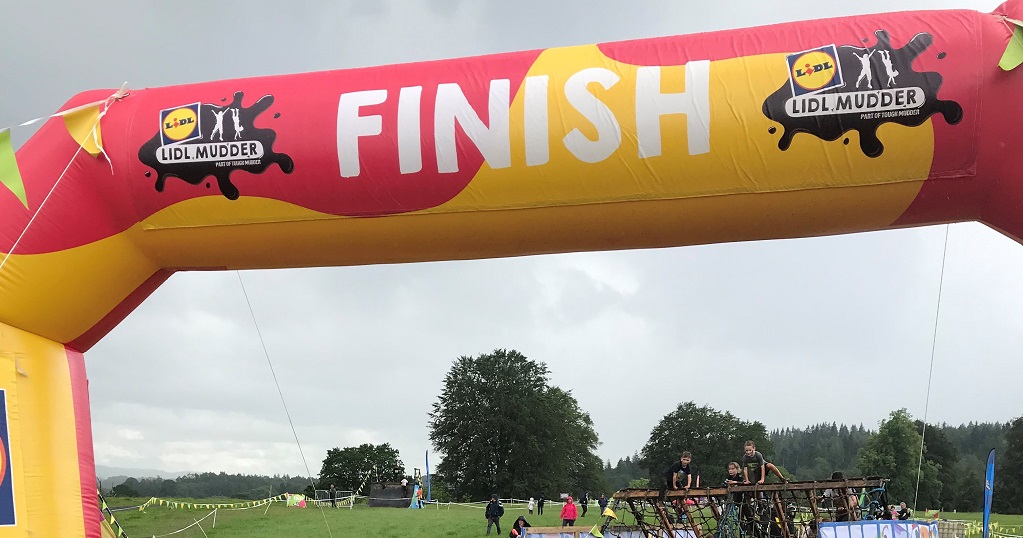 On what can only be described as a 'dreich' June day, a team of determined kids at Arran Villa braved the Lidl Mudder Challenge.
The persistent rain and mud didn't dampen smiles as the boys battled their way through the tough obstacle course to claim victory at the finish line. There were walls to scale, puddles to jump into, nets to commando under and water-logged fields to race on. It was certainly a muddy affair!
To reach the finish, it was all about team-work – helping each other up and over the walls when their wee legs started to wobble, and to encourage each other on to the end. As the little ones reached the finish line, there was great cheer and pride from all those who eagerly awaited them to complete the course. The once white T-shirts and army style war paint on their cheeks were well hidden under a layer or mud.
It was a great day and the kids loved it. They're already looking forward to doing it all again next year.
Lidl Mudder is for children aged 5-12 and is a variation of the well-known Tough Mudder event that takes places across the country. Lidl is aiming to raise £3m over three years for the NSPCC's Speak out, Stay Safe school programme – a project that provides young people with the knowledge they need to stay safe from abuse and neglect.
Back to News & Events