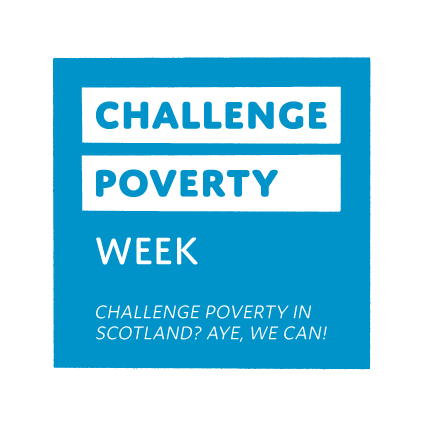 Challenge Poverty Week is an opportunity to encourage discussion about the realities of poverty, address the causes and confront the stereotypes that exist. At Kibble, we are aware of the circumstances that can lead care leavers into financial difficulty. Our services help to support young people so that they are less likely to be affected by poverty when they move on.
Mental Health and Poverty 
Although a complex issue, research has shown that poverty can be both a cause and a consequence of poor mental health. At Kibble we recognise the importance of an all-encompassing healthy body, healthy mind approach and all of our services are supported by psychological and therapeutic input. The majority of young people at Kibble have experienced significant trauma and some have been affected by poverty in their lives, and our trauma-informed practice helps them to work through difficulties. Addressing trauma through psychological support is one of the most important things we can do to help young people go on to lead happy, fulfilling lives after they leave care.
Work Readiness 
While mental health is linked to poverty, it is not the only factor that can make care leavers more likely to experience poverty. Research from The Care Leavers Association has shown that some of the biggest concerns for young people leaving care are money and work readiness, two issues that often go hand-in-hand. Without the appropriate skills and experience, it can be tough to secure a job, and trying to do so in an already difficult jobs market can exacerbate the problem. We're aware that many care leavers don't feel work ready, which is why through our young workforce development services at KibbleWorks, we support young people to earn while they learn and hopefully find that all important job. KibbleWorks provides young people with practical work experience in a variety of areas such as mechanics, construction, administration and horticulture; the opportunity to gain recognised qualifications; help with literacy and numeracy; and employability support including CV writing, mock interviews and assistance with looking for jobs. As well as giving young people the practical experience and skills they need to be work ready, KibbleWorks also helps them to grow in confidence. For many, KibbleWorks is the first experience of a job they've had. It could be the first time they've been earning a wage, or the first time they've been relied on to be somewhere by a certain time. Knowing they've got a job to do and their peers are relying on them helps young people to gain a sense of pride and dedication to work, helping to reduce fears they may have about entering the workforce. This is something they may never have experienced before, especially if through a disrupted childhood they've struggled to engage with education. Scottish Government research shows that 27% of care leavers have no formal pathway plan for what to do next, which can lead to unemployment and poverty. KibbleWorks allows young people to learn subjects that interest them, establish what kind of career they want to have, and helps them to set achievable goals to get there. This is turn helps them to move into employment and earn a wage more quickly than if they were to leave care with no work experience, making it less likely that they will experience poverty.
Living Independently 
Young people leaving care can find themselves suddenly without support, which can lead to isolation and desperation. Lack of a family support network is a known cause of poverty, and although we can't replace their family, we aim to offer a loving, caring environment for young people to equip them with the skills and support they need to live independently. Maintaining a home is for many care leavers something they've never experienced, which paired with a lack of knowledge of budgeting can lead to issues such as fuel poverty, with young people often going without light or heat. Kibble's Housing Support Services exist to ensure that young people leaving our care and moving into a tenancy are not suddenly on their own. We help them to begin living independently with the level of support that's right for them. Young people have access to care at home if it's required and can continue to use Kibble's other services such as KibbleWorks and SIS. They can also get in touch with someone from our qualified team 24/7, ensuring that there is always someone for them to turn to if they are finding it challenging in their new tenancy. Things that many of us take for granted can be a struggle for care leavers, like food shopping and budgeting for meals. We offer help with this, for example showing young people how to plan meals for the week to minimise waste and cost.
Challenging Stereotypes
This Challenge Poverty Week, we also want to address some of the stereotypes that affect care experienced young people. While it's true that care leavers are much less likely to go to university than their non-care experienced peers, we believe this is not a result of ability and that university is not the only path that young people can take to be successful. We aim to instil a sense of possibility in our young people and encourage them to work towards their own goals. While eradicating poverty is a highly complex issue and one that requires commitment across all areas of society, we are striving to improve the lives of our young people so that they are better equipped not to experience poverty when they leave Kibble.
Back to News & Events