Posted: April 10, 2023
A young person of Kibble has shown entrepreneurial spirit and creativity by crafting Kibble's own edition of Monopoly. The original design becomes version #301 of the iconic boardgame.
Kibble's Chief Operating Officer, Sinclair has described the Safe Centre edition as 'brilliant' and challenged anyone who believes they can win against him to speak up.
Child and Youth Care Worker, Lola agreed the young creator should be proud.
Art Teacher, Dawn is amazed at the thought the young person put into each part of the board to completely personalise it to Kibble.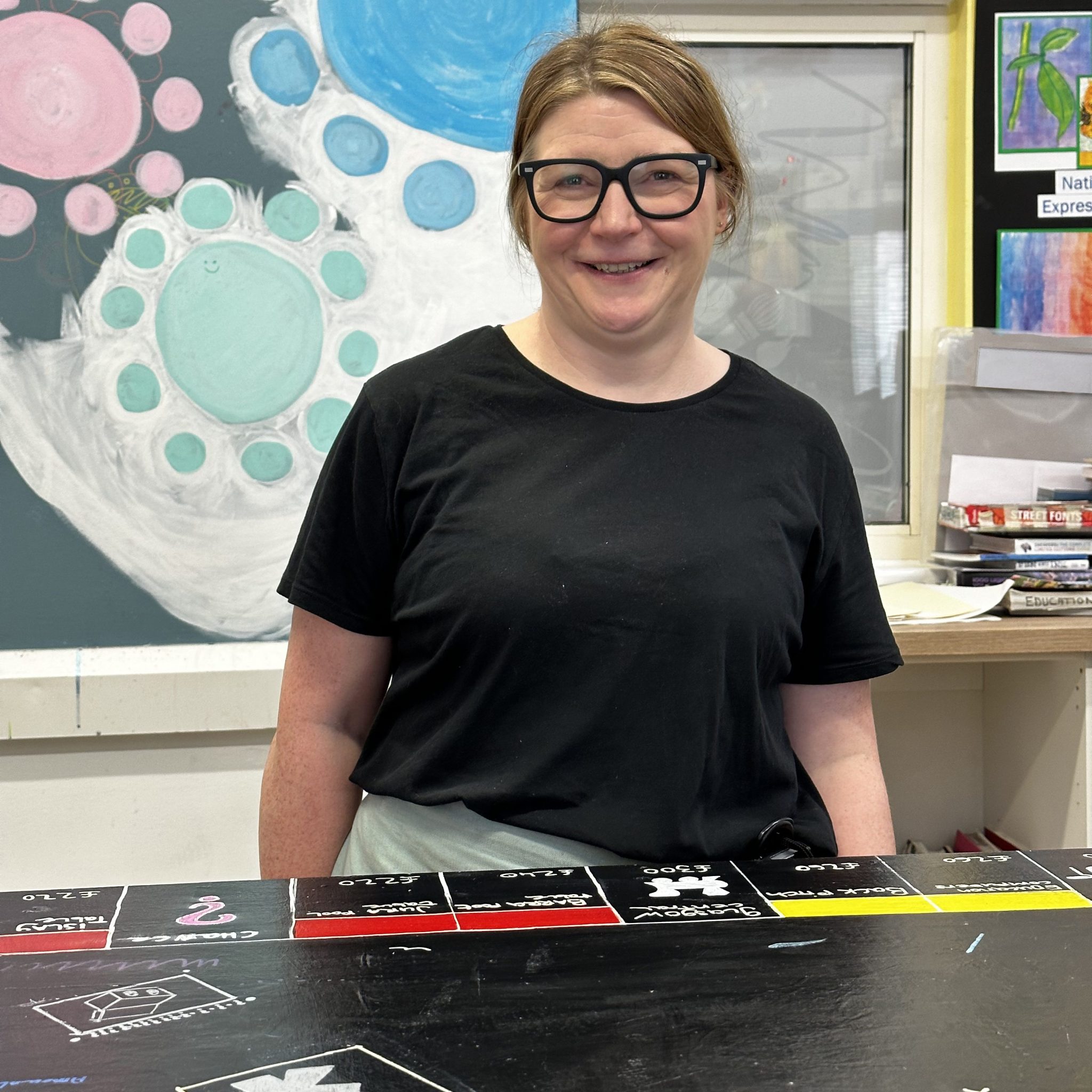 Time was taken to complete the hand-crafted Monopoly model from start to finish, with close attention being paid to the primary concept. The spots on Kibble's board include Barra, Islay and Jura along with a visit to a YDance workshop, the swimming pool and gym hall as well as Paisley Gilmour Street Train Station, Glasgow Central and Edinburgh Waverly.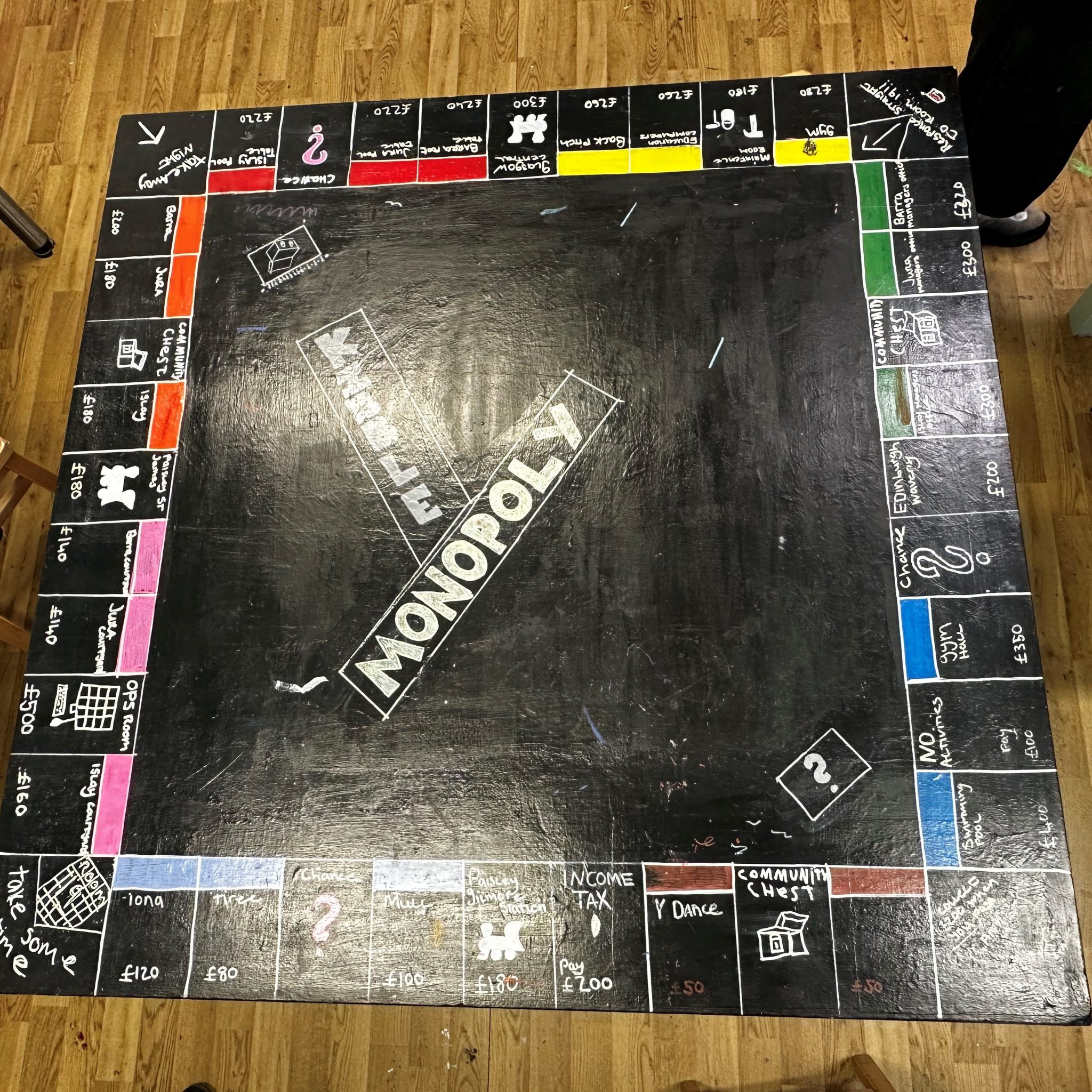 The game pieces were made in Woodwork and research had to be taken into how to make the dice as drilling the holes too deep could affect the weight and rolling of the dice. Moving forward, the next steps are to create the game cards – watch this space!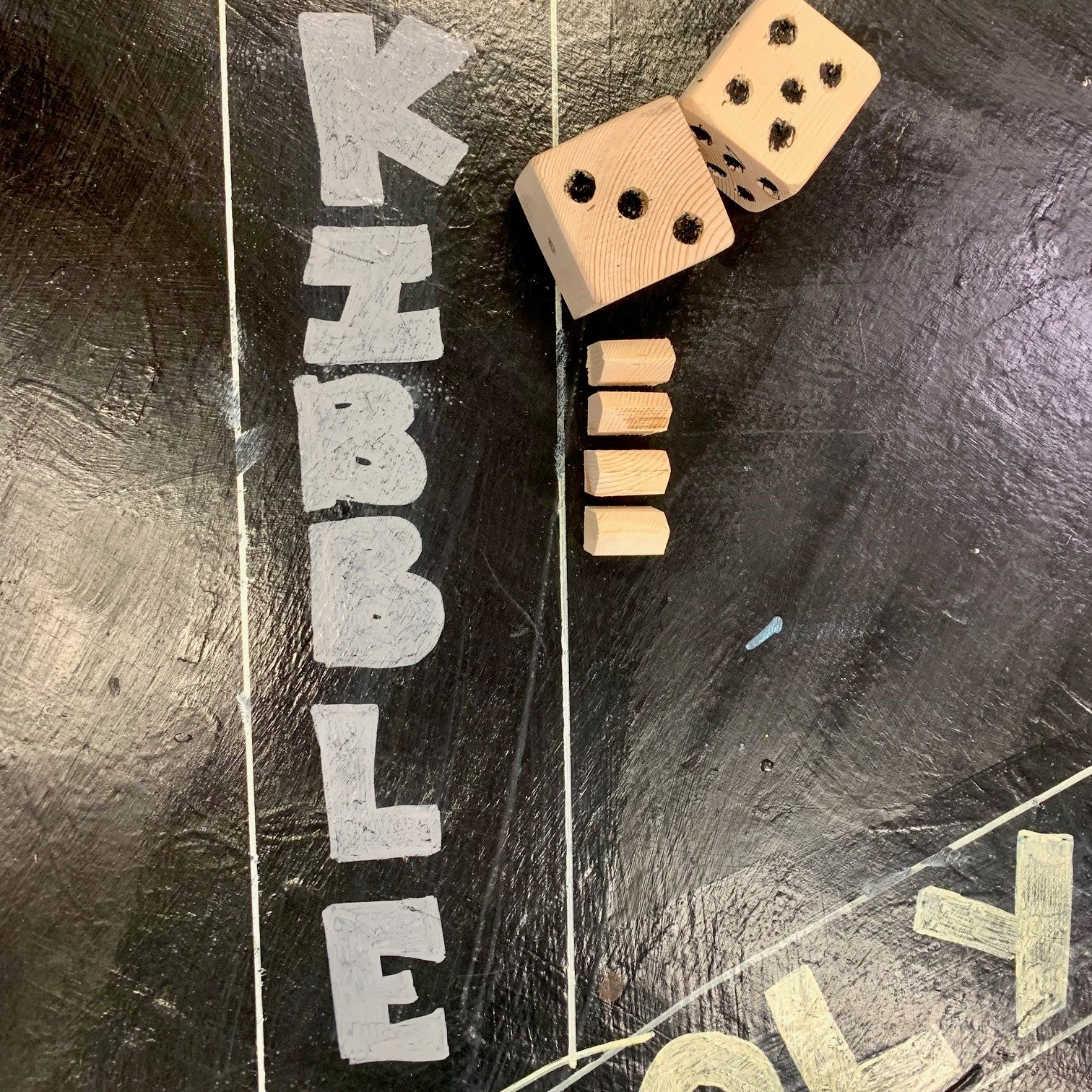 The innovative blueprint was a great feat that took patience, planning and creativity and is a masterpiece to be proud of. We can't wait to see it complete with the full handmade game pieces.