Posted: April 10, 2023
Young people of Kibble took part in a 5-day workshop with financial education charity, MyBnk. It helped further boost their understanding of how to manage their personal finances and complete SCQF qualifications in Personal Money Management and Independent Living Skills.
MyBnk launched The Money House to deliver fun, interactive and engaging lessons to 16-25-year-olds who may need support with financial literacy. Managing money is an essential life skill, which can help young people sustain independent living in future.
"We are thrilled young people enjoyed themselves while learning at The Money House. There is so much to say about the week. Young people had such humour, patience and compassion and had an interest in talking about everything. It was brilliant to see their willingness to give all the activities a shot, even if they were unsure at first.
"It is clear to see young peoples' motivation to build incredible, positive futures for themselves."
Elizabeth Wilson, Lead Trainer at MyBnk's The Money House Scotland
The sessions were extremely valuable as it expanded young peoples' knowledge and understanding of banking, budgeting, spotting scams, planning for the future and more.
"The Money House workshop was a full week of activities, sharing of useful information and helped me brush up on my own personal money habits.
"Young people were a total credit to themselves, fully participating in the experience."
Alicia Eadie, Teacher at Kibble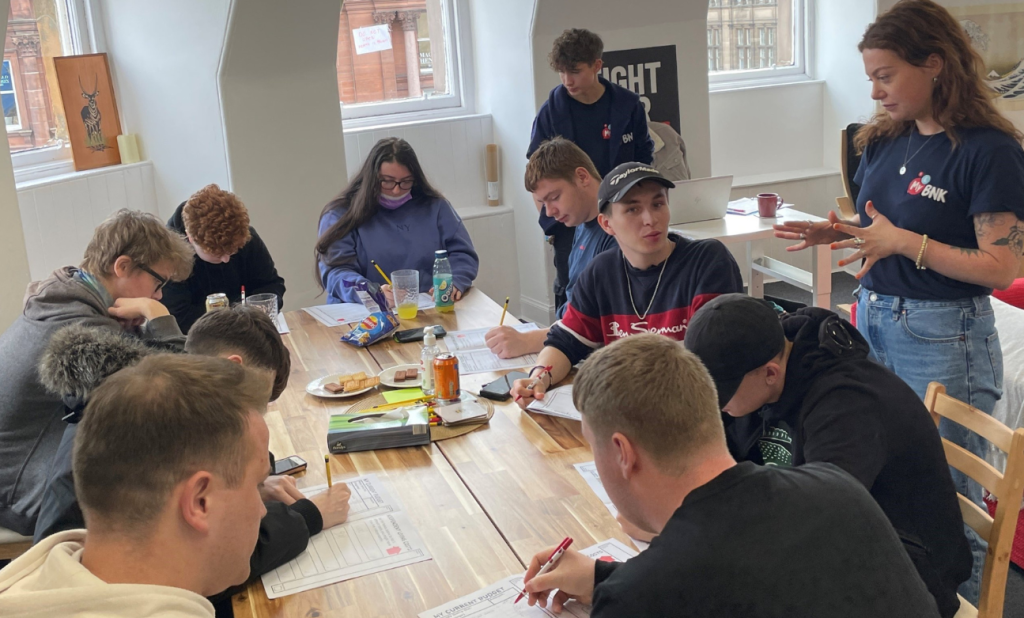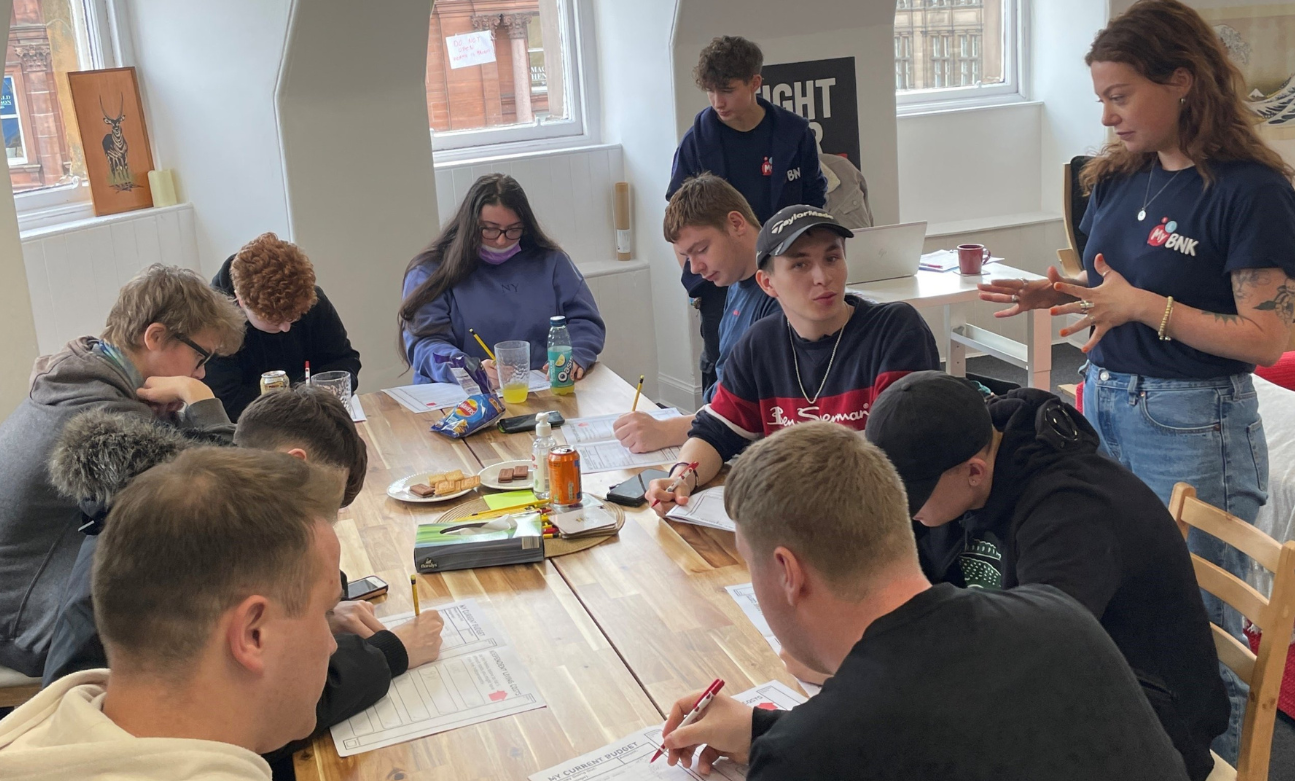 Photo provided by MyBnk from a separate session, not taken at Kibble.