Posted: February 24, 2023
Children, young people and staff across Kibble celebrated Care Day by ceilidh dancing at Who Cares? Scotland's 'Carelidh' event.
Care Day 2023 is the world's largest celebration of people who have care experience, whether that be through adoption, kinship care, foster care, residential care, or secure care. Who Cares? Scotland held a sensational ceilidh dance to mark the occasion, inviting all to dress-up and dance the night away. The sensational event was attended by over 21 young people from across Kibble, ranging from our Paisley campus to Forest View in Lochwinnoch, Arran Villa in Largs and our other children's residential houses across the West of Scotland. All wholeheartedly joined in with the classic dance routines, smiling from ear to ear as they spun around the room.
Jemma, who works at Kibble as a Who Cares? Scotland Advocacy Coordinator shared, "The Carelidh took place in Dovecot Studios in Edinburgh from 6pm, a fun-filled space for care-experienced young people to come together from across Scotland to connect and celebrate. There was live music, dancing, and other fun activities like a photobooth and face painting.
"Everyone was dressed beautifully for the occasion, from smart suits to dresses with flourishes of tartan to honour Scottish culture, as well as the sense of community and belonging.
"It was an absolute joy to see young people dance the night away to the Gay Gordons, Canadian Barn Dance, and the Dashing White Sergeant – with some learning the dances for the very first time. Some young people were having so much fun on the dancefloor they didn't want the experience to end
"The partnership between Kibble and Who Cares? Scotland has reached a whole new level and it's a privilege to be part of it."
Jemma was hugely appreciative of Kibble's dedicated staff team who encouraged young people to join in and made sure everyone was able to go and have great fun.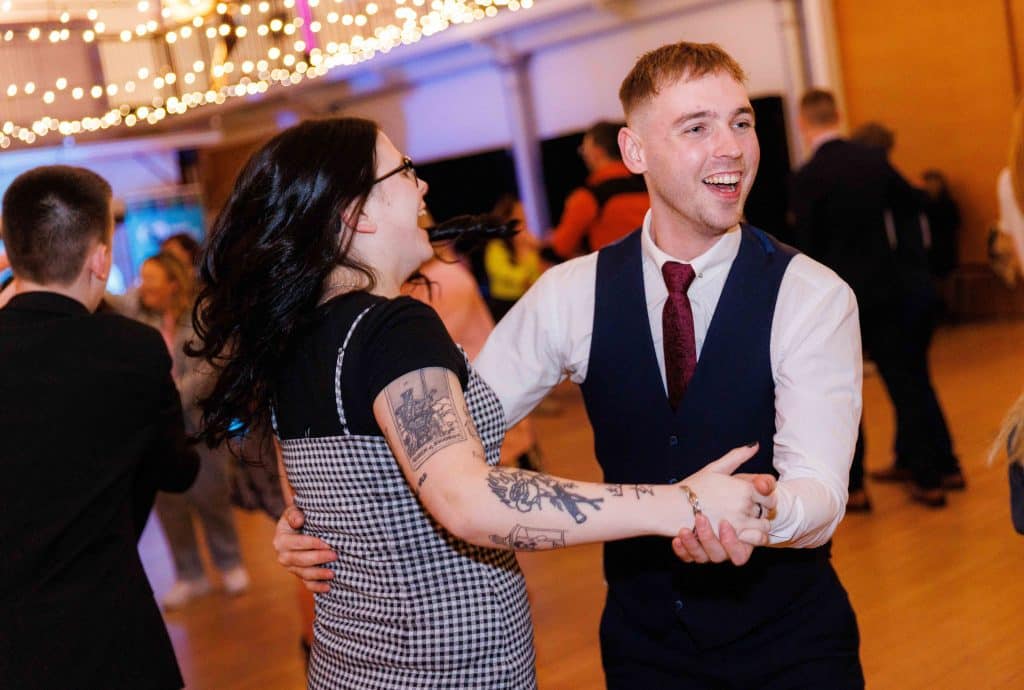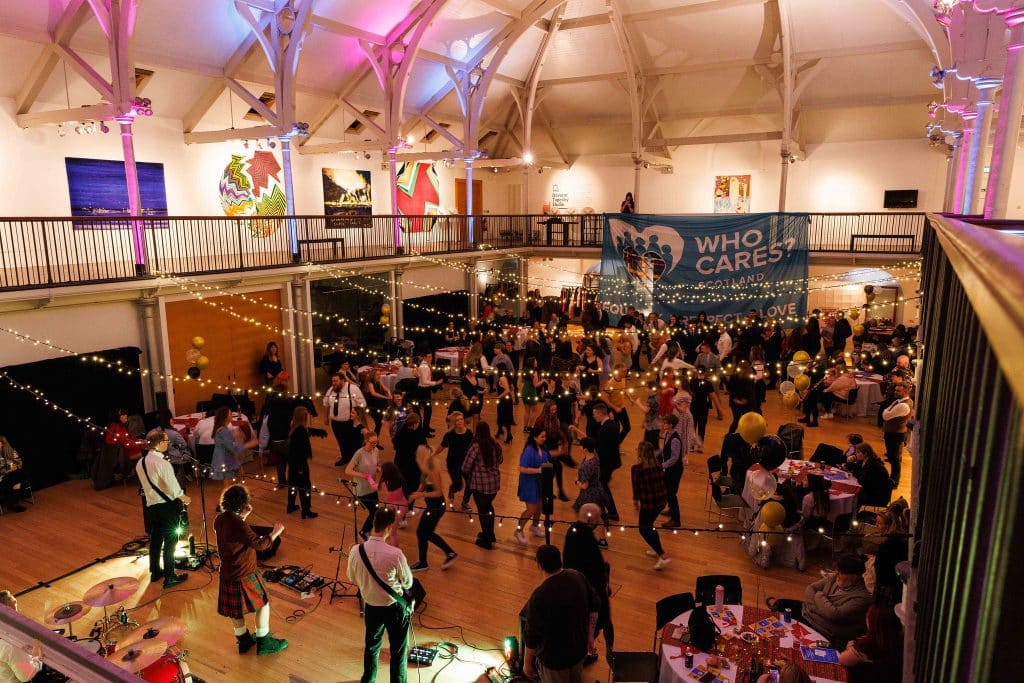 Photo credit: Who? Cares Scotland