Posted: October 11, 2021
Meet Emma, who joined Kibble through our Staff-in-Training course. She is now qualifying as a Child and Youth Care Worker while earning a living wage and gaining valuable work experience.
What did you do before Kibble?
I worked in Glasgow airport for 10 years as an airport ambassador, mainly help, information and customer service.
Why did you apply to Kibble's Staff-in-Training programme?
I've always been interested in joining the care sector and supporting children and young people, but never had the qualifications to do it. The Staff-in-Training programme was perfect for me as I got to work and get the qualifications at the same time.
What has been a highlight of your trainee experience?
I've loved everything about Kibble's trainee experience. Mainly I have enjoyed building friendships with the young people. Also, learning about Kibble's Safe Centre and becoming part of the team and having camaraderie.
What was the most challenging aspect of the trainee programme?
Returning to studying and completing the HNC in Social Services has been challenging but overall I have really enjoyed it.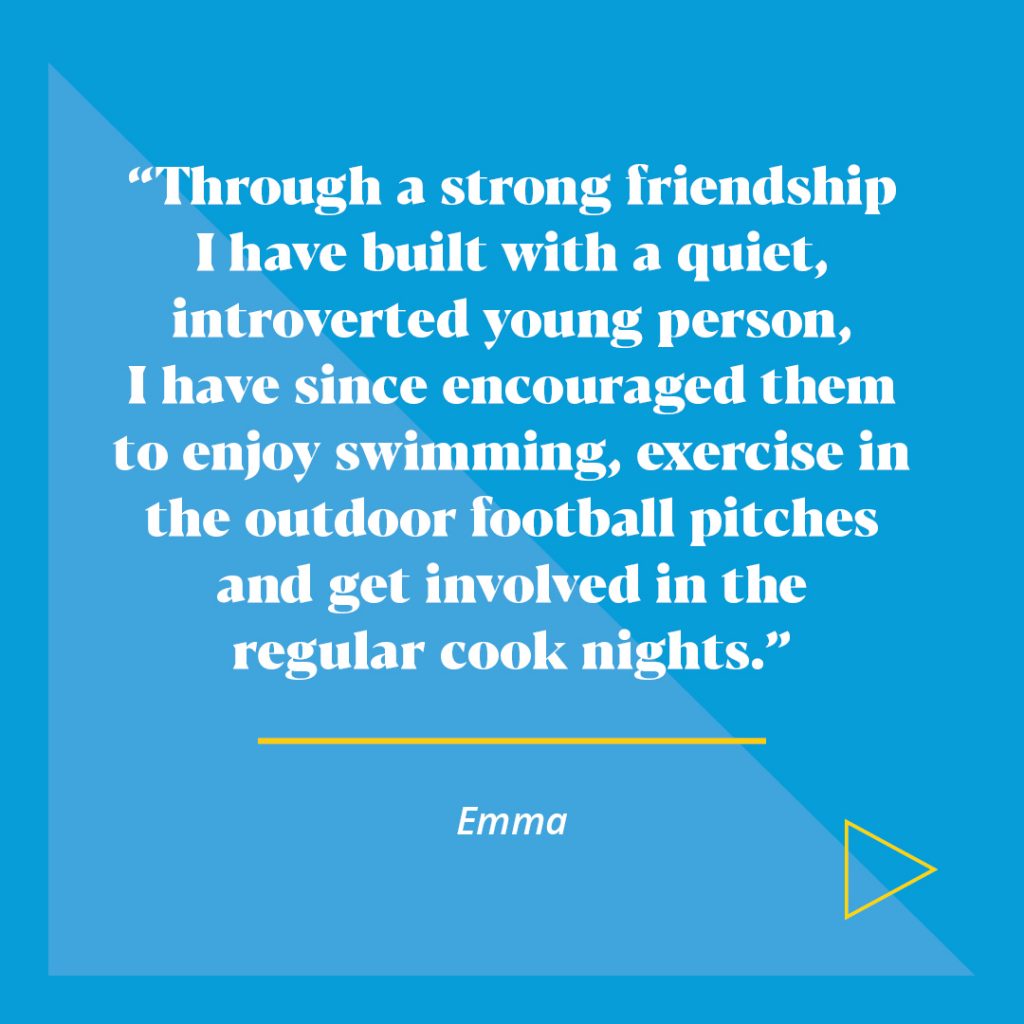 What advice would you give to someone who was thinking of applying to Kibble's trainee programme?
Go for it, it's the most rewarding job you'll ever do!
Find out more about Kibble's Staff-in-Training course now.