Posted: November 11, 2021
Our pupils at Goudie Academy have marked Remembrance Day with their very own thoughtful creation and gifted it to the Erskine veterans.
Pupils and staff at Goudie Academy began Remembrance Day with a virtual assembly to reflect on the sad time in history. During the moving ceremony, pupils shared powerful poems they had written themselves.
Our young people were keen to commemorate the day in their own special way. Their determination to pay tribute led to the creation of a fitting piece of artwork.
Following inspiration from Paul Cummings, the artist who crafted the monumental Poppy installation at London Tower Bridge, our pupils made ceramic poppies from clay and displayed them on a large heart-shaped plaque. As an extremely thoughtful gesture, young people have chosen to gift the plaque to veterans at Erskine.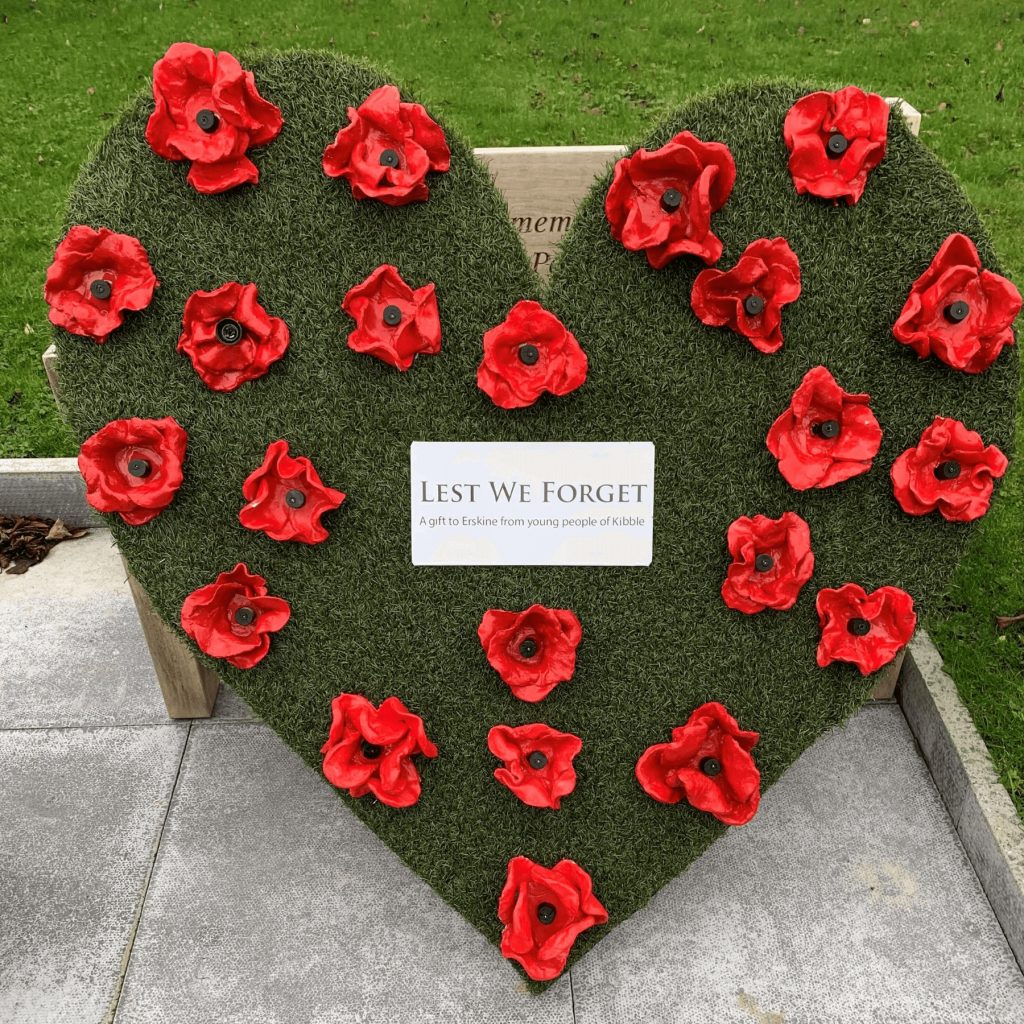 While delivering the gift to Erskine, people passing stopped to admire the plaque immediately.
To be gifted this special, handmade plaque from Kibble's pupils is heart-warming beyond words. We will use it every year for our Remembrance Sunday Service.

Colin McPhail, Community Fundraiser at Erskine
We all worked together to make an inspirational gift for the veterans. The senior girls picked a heart shape for the plaque.

Goudie Academy Pupil