Posted: December 25, 2022
As a leading specialist child and youth care charity, which provides essential services including residential care, education, fostering and secure care to children and young people, we remain open 24/7, 365 days a year. On Christmas Day our dedication to provide love, care and safety to young people only grows.
Meet Niamh
Child and Youth Care Worker, Niamh is spending her first Christmas at Kibble making sure young people feel exceptionally loved. She cannot wait for young people to be smiling from ear to ear and have their faces light up with joy and happiness on Christmas Eve, Christmas Day and Boxing Day.
Niamh qualified as a Child and Youth Care Worker through our Staff-in-Training programme and this will be her first experience of spending Christmas Day with young people who she has grown to love.
The excitement amongst the kids begun immediately on the 1st of December with Christmas Bake-Off, decoration competitions and movie marathons. All leading up to the day itself. For some, the festivities will include family trips or there is the opportunity for young people to stay with us, having lots of quality, 1-1 time as well as making memories all together with friends.
Niamh shared, "It is a privilege to spend such a special day with our young people. I am determined to make it their best Christmas yet and one they will remember for years.
"There will be plenty of presents to unwrap and I am so looking forward to seeing their little faces when they open their gifts. We also have a fantastic Christmas dinner planned.
"Many people can find Christmas Day difficult, including myself, but now it is a heartwarming time as I spend it with young people and the amazing staff team. It will be impossible not to feel the warmth and love of the family we have created here."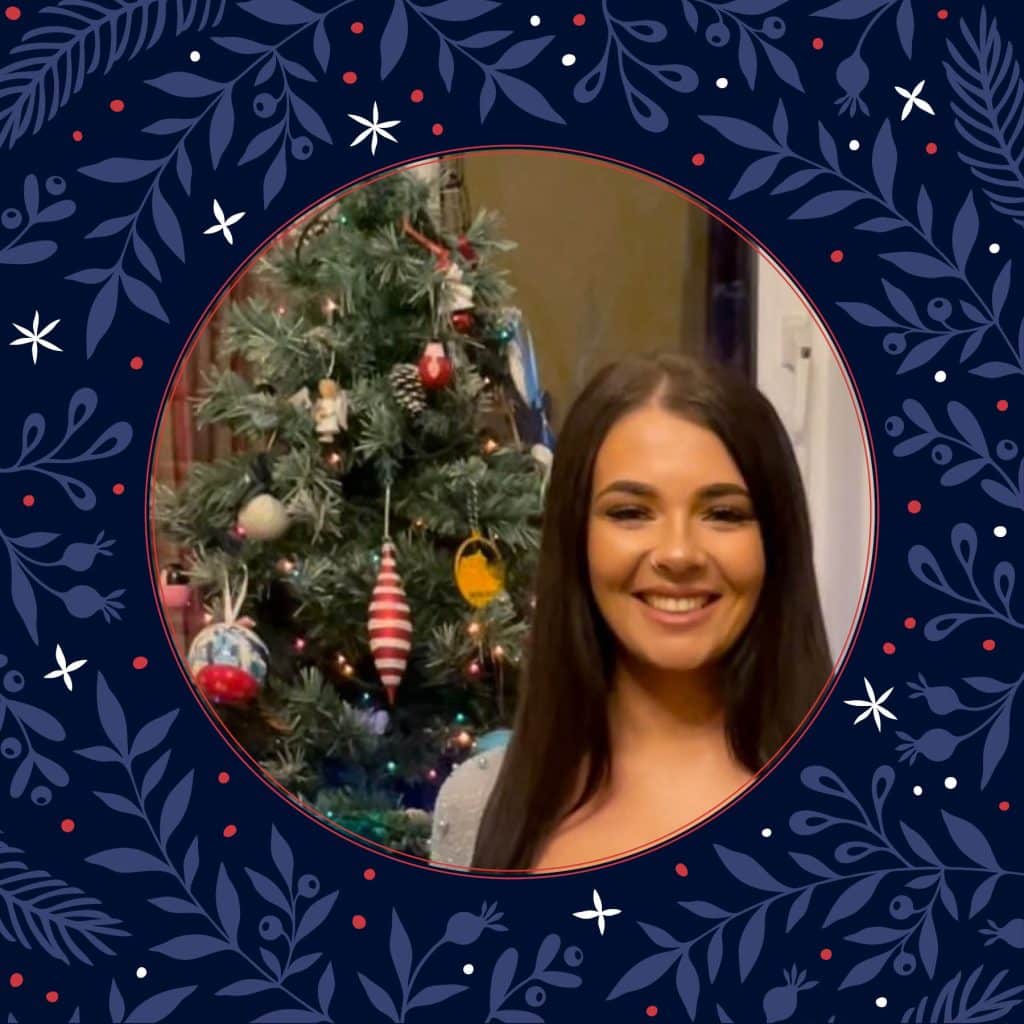 Meet Barry
Child and Youth Care Worker, Barry qualified two years ago through our Staff-in-Training programme and now plays an essential role in the lives of young people. Barry understands Christmas can bring up a range of emotions and be extremely busy with lots of planned events and outings. He makes young people aware he is still always there for them throughout the festivities, reminding young people they will be listened to and can find him at any time. Along with the staff team at Kibble, he has the mission to make Christmas as magical and as enjoyable as possible.
Barry is set to make Christmas Day an incredibly fun experience, "We will be pulling out all the stops for the kids with all of the Christmas traditions many of us have grown to love and cherish; presents from Santa, a lovely Christmas dinner and time to relax and enjoy a Christmas film or two at the end of the day."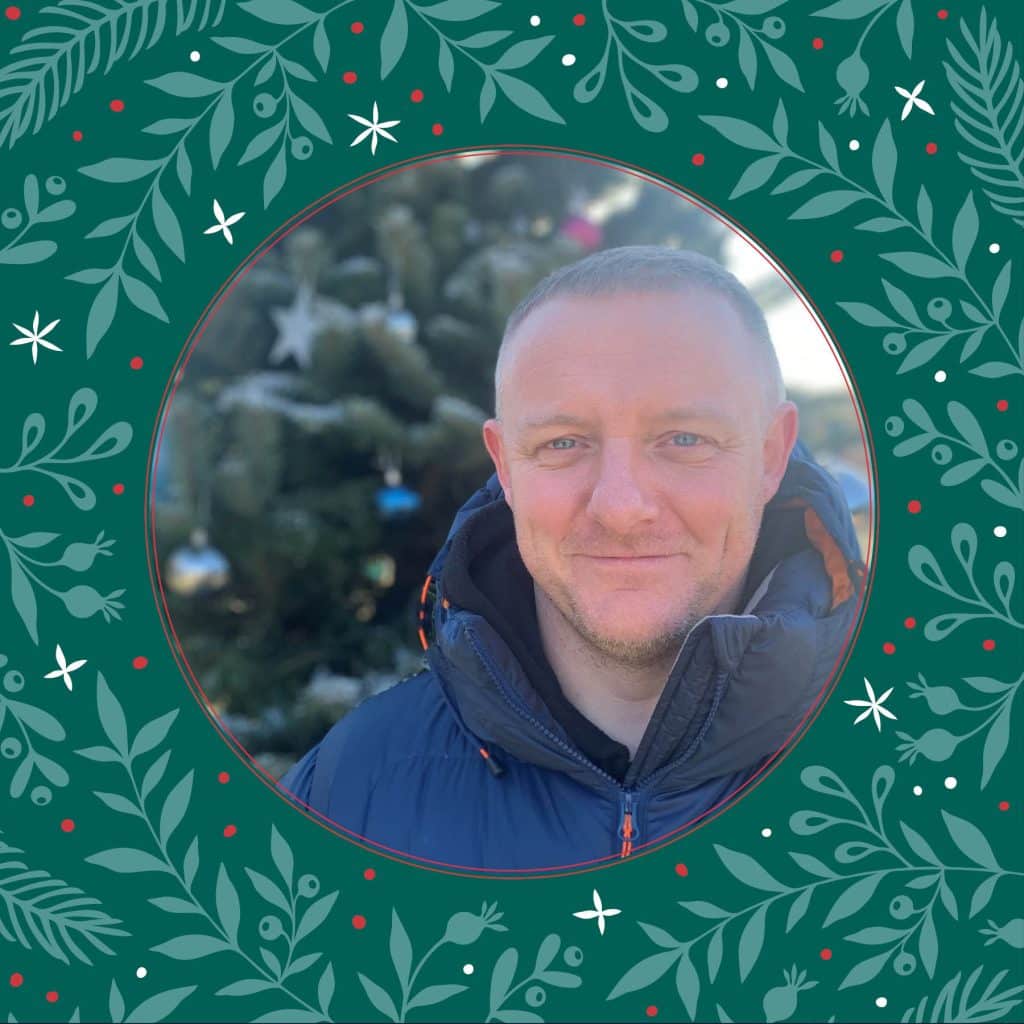 Child and Youth Care Worker, Stella
Child and Youth Care Worker, Stella has a genuine love for the young people she cares for and cannot wait to make Christmas Day a special time. Everyone is relaxed and cosy, gathering together for presents, Christmas brunch and Christmas dinner with the evening ending in pyjamas watching movies.
Stella expressed her love for Christmas Day by saying, "I love working during Christmas and I am even planning to come in earlier than needed to spend more time here. It is all about making the day as magical as possible and creating happy memories young people can look back on and enjoy.
"My favourite part of Christmas is when we all settle down after Christmas dinner to have hot chocolate and watch Christmas films. I even bring my slippers along with me, so we all feel properly relaxed. There is always a great mood around the house, and it is lovely that we all get to celebrate together."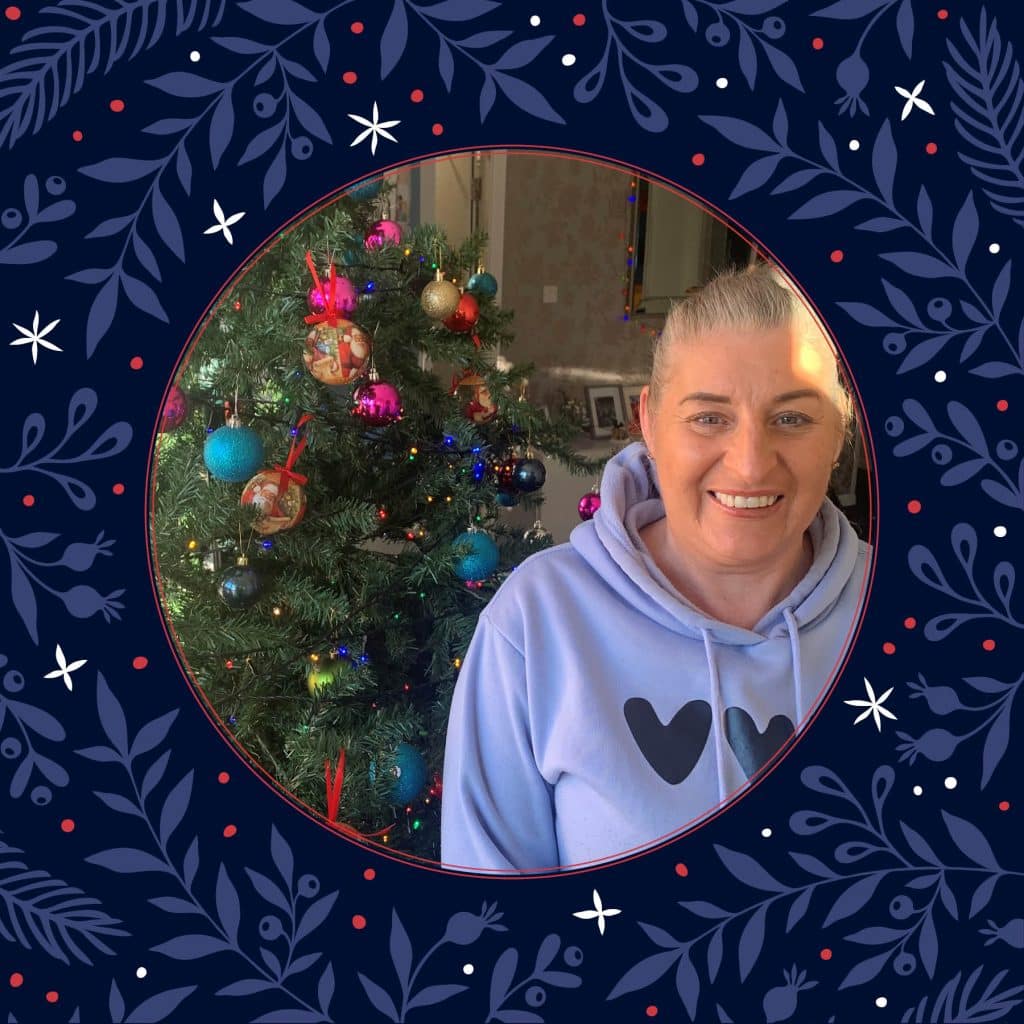 Join Us
In the new year, join Niamh, Stella and Barry by beginning a rewarding career as a Child and Youth Care Worker. Find out how you can qualify through our Staff-in-Training programme.