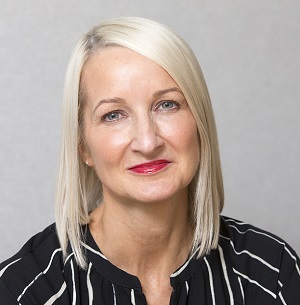 Places Available
Kibble Primary School (Ages 5-12)
Kibble School (Ages 12-18)
KibbleWorks (Ages 15-29)
Kibble provides inspiring primary and secondary education to children and young people who require additional support to stay engaged with learning.
Young people are referred to Kibble via local authorities when mainstream education has not been effective in meeting their needs. Many young people have experienced bullying, conflict, truancy, and/or low academic grades. Our aim is to reverse this pattern, providing an inspiring education programme, with supportive teaching, to help pupils achieve positive grades, while developing valuable employability and life skills.
School Curriculum
Our school delivers the broad outcomes of Curriculum for Excellence, providing primary and secondary education in a highly supportive learning environment. Throughout primary school and S1-S3 of the broad general education at secondary we develop the knowledge, skills and experience required to sustain education, training or employment. In the senior phase, or for those aged 15+, we offer the chance to combine valuable work experience with studying for academic and vocational qualifications at KibbleWorks.
Smaller Class Sizes
Our classrooms are well resourced and we have a maximum of five pupils per class. Pupils benefit from a rich learning environment and a lot of one-to-one attention from teachers. This is beneficial for pupils who have been affected by trauma, or display challenging behaviours.
Specialist Teaching and Support
All of our education staff are all registered with the General Teaching Council for Scotland (GTC). They are also highly trained in supporting vulnerable children and young adults. Each pupil is supported by Specialist Intervention Services (SIS) who provide psychological care and support to young people and their families. Our team of psychologists have particular specialisms in supporting young people affected by adversity or trauma. They provide evidence-based psychological consultation, assessment and interventions.
Additional Support Services
Pupils have access to the following support services:
Peer Mentoring: Pupils are encouraged to join our successful mentoring programme where senior pupils help younger pupils with their work, and activities. This helps develop safe, supportive and nurturing relationships, while developing responsibility.
Parenting Group:  Our Parenting Groups offer parents the chance to meet up, share experiences and receive support, advice and guidance from experienced Kibble staff.
Nurture Centre and Snoezelen Room: A safe, nurturing space where we pupils can retreat to when they need. The Nurture Centre is a place where pupils can get extra time, attention and individual care devoted to them. The Snoezelen Room is a multi-sensory space that allows young people to take time out in a tranquil environment.
Employment and Training
For senior phase pupils (aged 15+) who are not continuing on to further education, we offer invaluable employability training, and City and Guilds qualifications. Pupils are offered placements in KibbleWorks, our collection of social enterprises where they can gain real-life work experience, mentoring and a wage in; leisure and hospitality, catering, mechanics, picture framing, painting and decorating, or gardening. We will also help pupils with their CVs, and support them with job search, applications and interviews.
The School Community
Our school is part of Kibble's rich community with its wide-ranging opportunities for pupils, families, teachers, foster carers and the wider community. Regular activities and events bring everyone together and include:
Charity Fundraising: Pupils help raise vital funds and awareness of charities close to their hearts.
Concerts and theatre performances: Talented pupils hold regular productions showcasing their wealth of talent in all areas of the creative arts.
School trips: These include day trips to local attractions, and foreign trips to experience other cultures and learn about its history.
Family fun days: A fun day for pupils' families to get together for a day of games and lots of fun.
Christmas Pantomime: A real highlight on the events calendar, the festive pantomime has audiences in stitches laughing and dazzled by flawless performance.
Community Concerts: Our choir visits local care homes for older people for an afternoon of music and song.