Arran Villa is a children's residential care home set in the heart of the North Ayrshire community in Largs. It provides a safe, supportive home for children over the age of five who have had a difficult start in life. The house is big with lots of space to play, a large garden with its very own Hobbit house, and is located just beside the sea with play parks and lots of other activities right on its doorstep.
This beautiful and welcoming care house supports up to five children at any time. They are supported by our friendly care team who provide ongoing care and support, and lots of love and encouragement. The children that stay at Arran Villa are supported by a range of other services provided by Kibble including education and ongoing support for their health and wellbeing.
Residential Care for Children
The children that come to Arran Villa have had a difficult start in life and need a safe, nurturing environment. Due to earlier trauma, many of the children have been unable to settle in previous placements and have been in multiple care settings before coming to Arran Villa.
Therapeutic, Nurturing Environment
Arran Villa provides a safe, comfortable and stable environment where children are nurtured and supported. As an early intervention service, Arran Villa was one of the first care houses to establish a structured model of therapeutic, trauma informed care. As part of this process, the residential care team have received a high level of training in child development, attachment and trauma in order that they can provide the highest level of care for the children. Staff also receive a high level of support and are encouraged to take time to reflect and speak to a councilor.
We also promote collaborative working to ensure that all those supporting the children are following a consistent approach that best meet the needs of the child. This includes psychological assessment that integrates the views of all involved and identifies therapeutic goals. Monthly therapeutic meetings are led by a psychologist and ensure a shared understanding of the child is achieved between care, education and therapeutic services. We provide ongoing evaluation on how a child is progressing and how the care home is meeting their needs.
How Arran Villa Supports Children to Succeed:
High staff to child ratio that allows trusting relationships to develop
Specialist support based on children's individual needs
With up to five children, focused care and support is provided
Primary education at Kibble's own primary school, or outreach support in mainstream schools
Carefully planned transitions ensure each child receives the level of care and support they need at that time.
When a child is ready to move on, we can identify stable fostering placements or alternative residential care houses at Kibble. All transitions are handled sensitively and with the children's best interests at heart.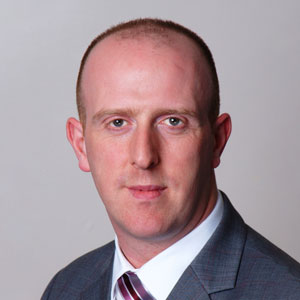 Interested in these services?
Contact us to discuss residential care placements.
Get in touch