Our range of tertiary education programmes give young people (age 15-26) the opportunity to gain qualifications while undertaking work-based learning through tailored education and supported employment. We help young people, who are furthest removed from the job market to improve their employability skills, ultimately increasing their chance of finding and sustaining employment.
Kibble's young workforce development provision has been devised in line with Scotland's Youth Employment Strategy. Young people undertake employability training and skills development at KibbleWorks, our collection of social enterprises designed to support young people into employment. It's difficult for many young people to transition from full-time education into the world of work, particularly if they lack qualifications, skills and confidence. In addition to working towards vocational SQA and City & Guilds qualifications, young people are also offered support with their literacy and numeracy skills.
Tailored Programmes
We provide a flexible and bespoke system based on the needs and strengths of each young person. Opportunities are individually tailored and there is an ongoing process of tracking progress, mentoring and support.
Work-based Learning
KibbleWorks provides trainees at the start of the employability pipeline, with the opportunity to gain relevant, real-life work experience. Work placements are both rewarding and varied. We also offer employability certification including Steps to Work, and the certificate of Work Readiness.
Our Social Enterprises
KibbleWorks run a number of social enterprises and placements for young people including mechanics, painting and decorating, catering, and more. Find out more.
Kibble works in partnership with many businesses and organisations such as Skills Development Scotland and CITB to deliver our tertiary education.
"I have learned new skills which will help me in the future"

Young person in the KibbleWorks programme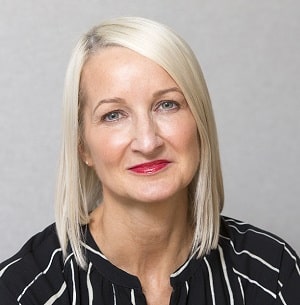 Audrey Baird
Executive Director for Education and Learning & Development
[email protected]
Interested in these services?
Contact us to discuss residential care placements.
Get in touch