themes
themes
Page 1
1 | 2 | 3 | 4
The World Wars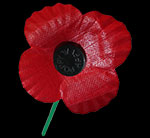 Remembrance Day
Kibble's archive contains numerous references to boys leaving Kibble and enlisting in the armed forces. Many went on to see active service in both world wars. We have now compiled a roll of the boys who enlisted from Kibble during WWI.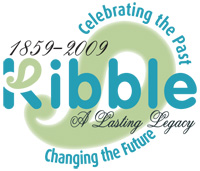 Introduction:
The staff and boys at Kibble were affected by the World Wars as much as the wider population. This manifested in a range of ways, from boys losing fathers and other family members in the Wars to staff and boys themselves playing their parts in the War effort. In a more general sense, like the rest of the population, Kibble had to deal with shortages and rationing.
First World War
Kibble's written records document numerous cases of boys and their family members serving during WWI, both on the home front and the battlefield. Many of them joined the armed forces as soon as they were discharged from Kibble. Some were taken as Prisoners of War and others made the ultimate sacrifice, losing their lives.
Active Service
A 1915 entry in Kibble's Visitors' Book refers to those serving in battle: 'close on 200' from 'this school' serving in the Army and Navy (1915). This number included boys who had been sent to Australia on their release to undertake farm work, and who subsequently enlisted in the Australian forces.
George Kirkhope McPhail was a School Captain and one of the seventeen Kibble boys who were sent to take up farm work in 1913 and 1914. However, with the outbreak of war most of them enlisted in the Australian forces. George volunteered for the Australian infantry and soon found himself fighting in the trenches of the Western Front. He recorded his experiences in documents recently uncovered by family members in Australia who have passed this information to us:
At Posieres he went into the line in a full strength battalion and was the most junior NCO in a platoon some sixty strong. When, four short days later, it marched out, he was in command of the platoon, all his seniors killed or wounded, and of the eleven men who answered the roll call, few remained unscathed. The battle of the Somme had cost Australia 23,000 dead.
One month later, in September 1916, his battalion, the 50th, now too weak in numbers for a front line unit, took its stand in that grim excavation so inaptly titled 'Park Lane', in support of the 13th Brigade and took the brunt of the German five nines. As the day drew on he found himself alone, the sole living survivor in a sea of desolation.
Fortunately, George survived the war and went on to live a full life in Australia. He raised a family there and his daughter Judith, grandson Graeme and great-grandson Kieran visited Scotland to join Kibble in its 150th anniversary celebrations in 2009.
Of the seventeen boys who went to Australia, six died in WWI in 1917-18 and were buried in Scotland, England and France. In a very poignant case, one of them, Alexander Simpson, died thirty minutes after Armistice Day (11th November 1918) ended and was consequently afforded a full military funeral near the Australians' Monte Video Camp in Weymouth, England.
Other examples of war service in our records are too numerous to list here but include Robert Hannah who had been promoted to 2nd Lieutenant in 1916. He was awarded the Distinguished Conduct Medal for highly distinguished courage in the field. In June 1915 the headmaster received news that Thomas MacDonald (Royal Navy), a former School Captain, and William Haslett (Black Watch) had been killed in action. Thomas Cranston, described as 'another gallant lad', was killed in action in early 1916.