themes
themes
Page 1
1 | 2 | 3
Child Migration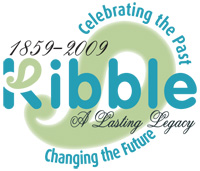 Introduction:
Incidences of child migration to Canada, Australia and, to a lesser extent, the United States are documented in our records between 1864 and 1930. While there were periods during which this option was regularly offered to boys whose discharge was imminent, it was not on as large a scale as similar programmes implemented in other care organisations, such as Quarrier's. Children were generally sent to these countries to meet farm labour shortages, particularly with regard to Canada, which was growing, developing, and opening up huge areas of farm land during the nineteenth century. With respect to Kibble boys, emigration was voluntary and parental consent was sought in cases where the boys had parents.
Early Cases:
The earliest cases of child migration documented in Kibble's records are few and far between, and were fairly exceptional. Some of these were under more irregular circumstances than others; for example, William McCulloch of Greenock, sentenced to fifteen days in prison and three years in the reformatory for theft of a flannel shirt in 1860, when he was fourteen years old, is recorded as having 'left irregularly'. He stowed away on a ship to the West Indies and 'afterwards settled at the boilermaker trade'. Another Greenock boy, David Gray, was sent to prison for fifteen days then to Kibble for five years for stealing a silver brooch. He was 'liberated by warrant' in 1864 at the age of sixteen. First working as a blacksmith in Greenock, he subsequently went to sea and, sadly, 'died in the West Indies'.
(Miss Kibble's Reformatory Admissions Register 1859-1880)
Charles Brannan of Saltcoats received the same sentence as David Gray, for theft of lead pipes, when he was twelve years old. Liberated by warrant in 1865, having spent almost four years in the reformatory, he 'went to America' and was 'doing well as a shoemaker in Providence, Rhode Island'. It is probable that he learned the trade of shoemaking in Kibble as this was the most common trade taught in the school at that time.
(Miss Kibble's Reformatory Admissions Register 1859-1880)
In 1862, William Cameron, aged twelve, of Paisley was sent to prison for the standard fourteen days before being committed to Kibble for five years. His "crime" was stealing cabbages. Unusually, he was released after eighteen months and 'allowed to go to America with his mother under warrant'. Alex McLuskey, also from Paisley, was released under similar circumstances in 1867; he, too, went to America with his mother.
(Miss Kibble's Reformatory Admissions Register 1859-1880)
Later Cases:
Records from 1910-1914 refer to boys proposed for licence being eager to emigrate, and being encouraged to do so, mainly to Australia. Kibble's records have a few brief follow-up reports on these boys but most of the information we have on them has come from an Australian historian, Elspeth Grant MA Hons. Elspeth's research quest began with her father, Peter, who was carrying out family history research and discovered from personal papers that his late grandfather, Lewis Grant, had been sent to Australia by 'the Kibble Farm School' in July 1914. The family had no idea about Lewis's Kibble background until after his death, when Peter discovered papers referring to his means of immigration. Lewis had always claimed that he stowed away on a ship to Australia, perhaps because of the potential stigma attached to the real story. Elspeth subsequently researched and wrote her Honours dissertation on the groups of boys who went to Australia, via Kibble, during this period. We were delighted to welcome her on a visit to Kibble in July 2008, during her trip to the UK, and to allow her to see Lewis's original Kibble records.