themes
themes
Page 1
1 | 2 | 3 | 4 | 5
Education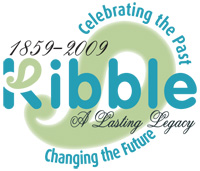 Introduction
Since its foundation as a school, albeit a reformatory school, Kibble has always had a focus on the education of children and young people. This has taken various forms over the centre's history and has changed and evolved in keeping with contemporary social and political opinion and strategy. The care and protection of children was also a concern from the beginning, as our early records demonstrate. The care aspects of the service also developed gradually over the years as understanding, attitudes and policies changed, and the service moved increasingly from a justice-based model to one grounded on a welfare basis.
Education: Kibble's early days/historical context
Education, and particularly literacy, was a concern from Kibble's earliest days. This is evident in Kibble's first admissions register, which records whether boys admitted to Kibble could read and/or write. Statistical analysis of the boys recorded in this register (429 boys in total), which covers the period from 1859 to 1880, shows that fifty-one per cent could read when they were admitted. Only twenty-five per cent were able to write. Although Scotland was legally bound to have a school in every parish after the Education Act of 1696, education for all children between the ages of five and thirteen became compulsory only after the Education (Scotland) Act of 1872; however, fees still had to be paid until 1890. It must, therefore, be borne in mind that illiteracy rates in general would have been have been high during the period 1859-1880. This point is supported by evidence from another reformatory school, Rossie in Montrose; a booklet called 'A Visit to Rossie Reformatory', published in 1872, reports that not one of the boys in Rossie was able to write when admitted to the school.1
From 1863, Kibble's first admissions register records boys' scholarship performance while they were placed here. These are not detailed reports, being graded only as 'Poor', 'Fair', or 'Good'; however, they are broken down into Reading, Writing and Arithmetic reports. This indicates that the educational focus was on the "Three Rs". However, later Kibble records show that theoretical and technical vocational education was also put in place in the form of lectures. For example, between 1910 and 1915, lessons included: a series of lectures on agriculture subjects and poultry, given by a Mr Leitch of the Agricultural College in Glasgow; a visit to a local tannery and an explanation of all the processes; lessons in silk and the silkworm from a Master Tailor; a series of lectures on dairying by Mr Leitch; a lesson on drafting a jacket and a tailor shop lesson on how to conduct a business. A report from April 1914 states that technical lessons in each department 'are receiving increasing attention'.
1'A Visit to Rossie Reformatory, by a Dundee Resident', from Montrose Standard, January 5th 1872, p.12
(Kibble: Minutes of Industrial Committee Meetings 1905-1928, Minutes of April 1914 meeting)