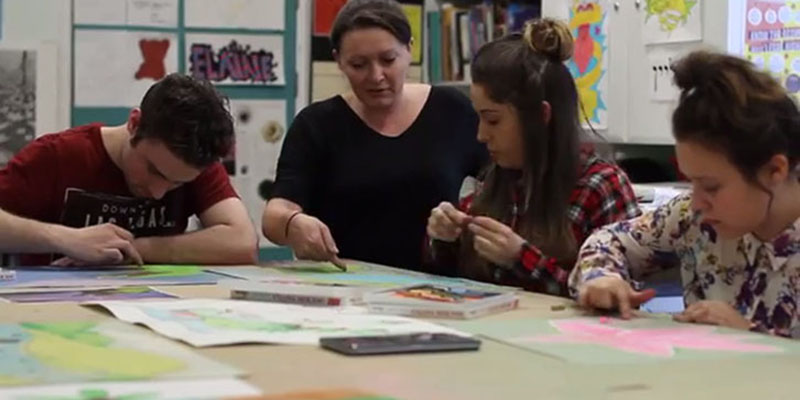 Young people at Kibble played a key role in the production of a short film depicting life in the Safe Centre. Our Secure Services provide a nurturing and secure environment for young people (12-18) at risk of harming themselves or others. Jim Gillespie, Head of Service – Safe Centre, explained: "Young people are referred to Kibble at a point of crisis in their life and we aim to provide them with a sense of hope and aspiration."
The feature was filmed by Newshot Productions and was produced/directed by Kibble's Creative Arts Development Officer Gavin Sinclair.  In order to protect the privacy and confidentiality of Kibble young people, actors from the HNC Acting and Performance course at West College Scotland star in the film.  To ensure an accurate portrayal of Safe Centre life, young people gave the actors direction on what to say and how to convey their message.  Prior to filming, the actors were given a tour of the Centre and talked to young people and staff to gain insight into everyday life. The film captures the ethos of the Safe Centre and covers a vast range of topics such as aspirations and ambitions of young people, encouraging favourable behaviour, education, accommodation, social life, and making the transition from the Safe Centre to a positive destination.
The Safe Centre opened in 2007 and aims to instil in young people a sense of possibility, showing them their life can be very different from the life that led them to the Centre. Kibble's Secure Services are integrated with all of Kibble's other services, which means young people have a care plan that combines their education, access to our Specialist Intervention Services and if appropriate access to Employment and Training Services.
Check out the film below for a fascinating insight into Safe Centre life.
Back to News & Events