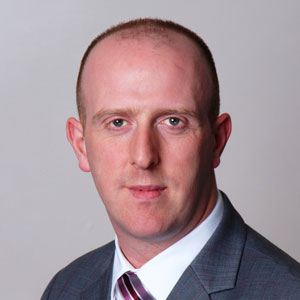 Contact us to discuss foster care and respite placements
Kibble's Intensive Fostering Services (IFS) provide foster care and support for ʻat risk' children and young adults from age five years +.
Interested in Fostering?
Visit our dedicated fostering website to find out more about becoming a foster carer, and to make an enquiry.
The services work with some of Scotland's most vulnerable young people, many of whom have a range of complex social, behavioural or educational needs. Our fostering services include:
Arran Villa Care Home

Arran Villa is a residential care home based in the community that supports children between the ages of five to 12. It provides an early intervention service for up to five children at any time, who have been affected by adversity or trauma.

Intensive Fostering Services (IFS)

Care and ongoing support for children and young people from age five+, and their foster carers.

Adult Placement Services (APS)

Care and ongoing support for young adults aged 16 – 26, and their foster carers. It supports young people's transition into independent living.
Kibble's fostering services have an excellent reputation in the care sector for providing the highest standard of care. This can not only be seen in the successful fostering outcomes of the young people, but is also exemplified in the latest Care Inspection report.
What makes our fostering service successful?
Integrated services: Young people receive a continuum of care, supported by Kibble's full range of integrated services including; education, specialist interventions, employability training, and housing support. This continuum of care means young people receive a high level of quality care, providing a stable environment throughout their lives until they are ready to move into independent living.
Quality of care: Our foster carers receive high levels of training and support so they can best meet the needs of young people in their care. We also have a team of dedicated child and youth workers to provide our young people with enhanced levels of support and opportunities to relax and have fun which contributes to the sustainability of placements.
A fostering family: Small, friendly and inclusive service means young people; staff and carers meet regularly to offer support, and enjoy activities together. Along with formal meetings, we ensure we have lots of fun too.
Unparalleled Support: Both young people and foster carers are supported 24/7 so there is always someone available to offer help and advice, or step in in difficult situations. The fostering team have good, trusting relationships with all young people, and foster carers, and are a major source of support. Respite carers also play a vital role in our service to support both young people and full time foster carers.
Why foster carers want to work with us

Fostering with Kibble is a really rewarding role that not only changes the lives of young people, but that of the foster carer, their family and friends, and that of the wider community. By fostering with Kibble, foster carers not only receive a high level of support but will also benefit from:

Career development: foster carers attain an SVQ3 and HNC in Social Care as a foundation to their continuing professional development. They will also receive ongoing opportunities to increase their knowledge and training.
Fees and allowances: we offer fees and allowances that recognise the professional and personal commitment of our carers.
Interested in becoming a foster carer with us? Visit our dedicated fostering website.